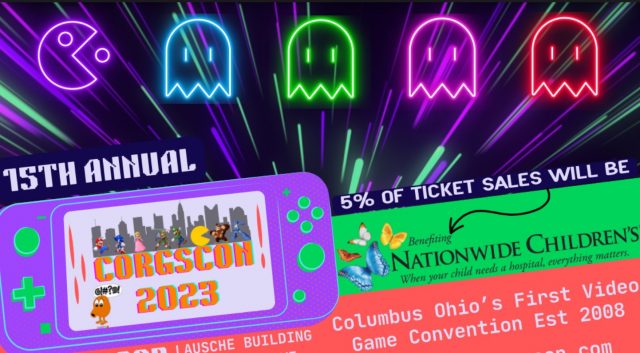 Columbus – A Gaming convention that has been celebrating video games and retro since 2008 will open its doors this weekend, and if you are a gamer you may not want to miss it.
Do you ever hear that story about the guy who created the ET game for atari? Well, that guy Howard Scott Warshaw also created Yars Revenge and worked diligently at Atari. You can hear some of those stories this weekend. Along with Warshaw, there will be over a dozen guests that live their lives around the gaming world for you to engage with.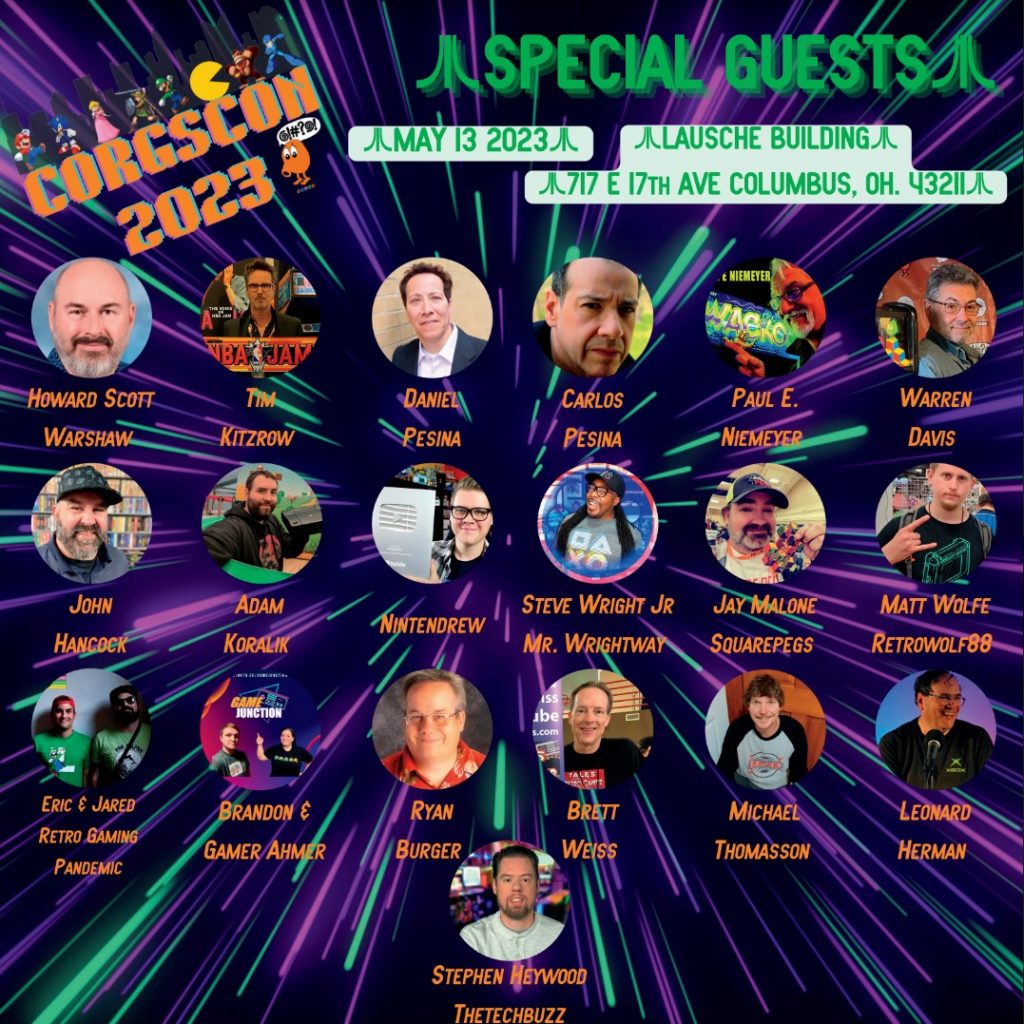 CORGS, Columbus Ohio Retro Gaming Society, came to be in the year 2008, when two strangers turned very good friends began to talk about how Columbus, Ohio needed a retro video game convention.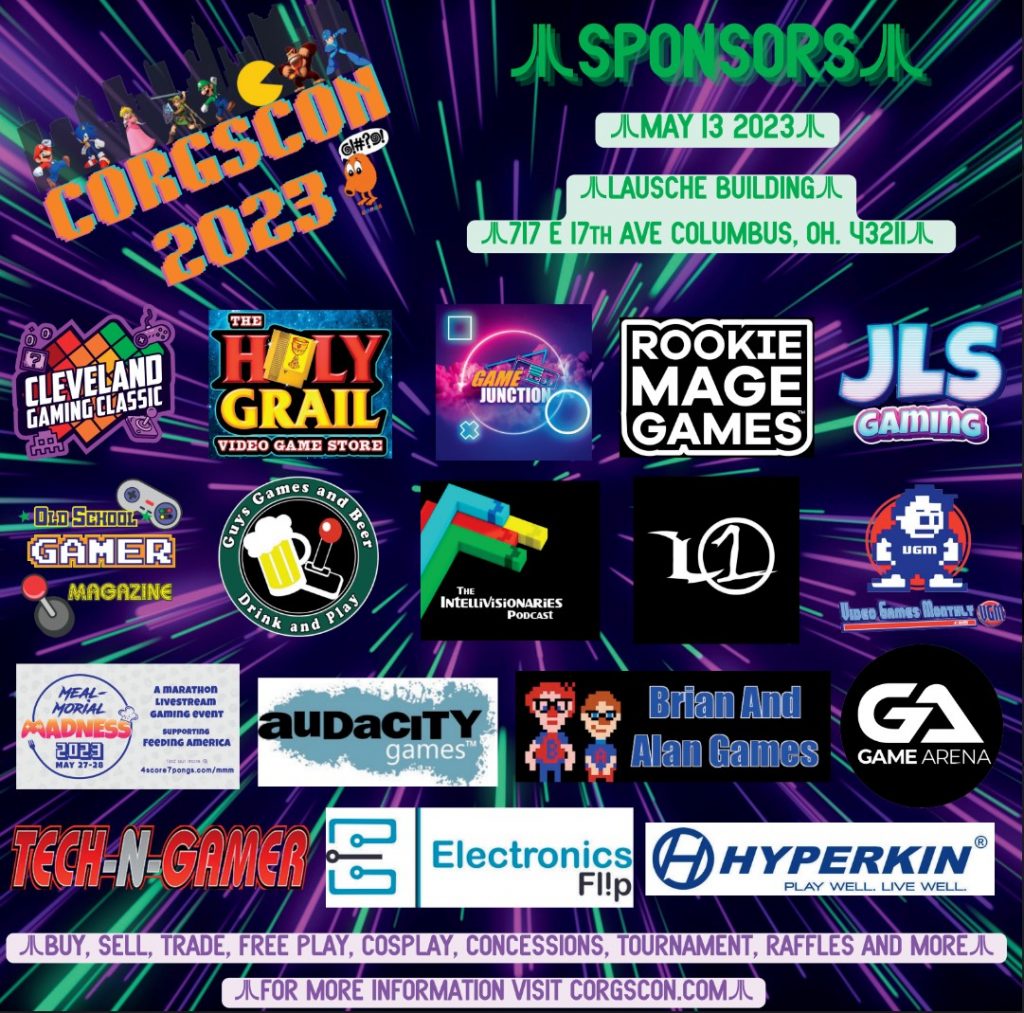 Gary C. and Gary M. started to plan what would be their very first show in 2009. CORGS 2009 took place in a church with only 7 vendors and 21 tables and roughly 50 attendees. What started as a small retro swap meet, has now turned into a huge video game convention featuring video games and toys from the 70s, 80s, 90s, 2000s, and now.
Don't be intimated by that, because these guys welcome anyone from any level of gamer, from beginner to hardcore. So take your kids who love games, or your husband that you know is a gaming nerd for a fun weekend of events.
CORGSCON 2023 is taking place on May 13 th, 2023, from 10 am-6 pm at the
Ohio Expo Center in the Lausche Building. CORGSCON 2023 will have over 290 tables and around 100 vendors to buy from, sell to or trade with.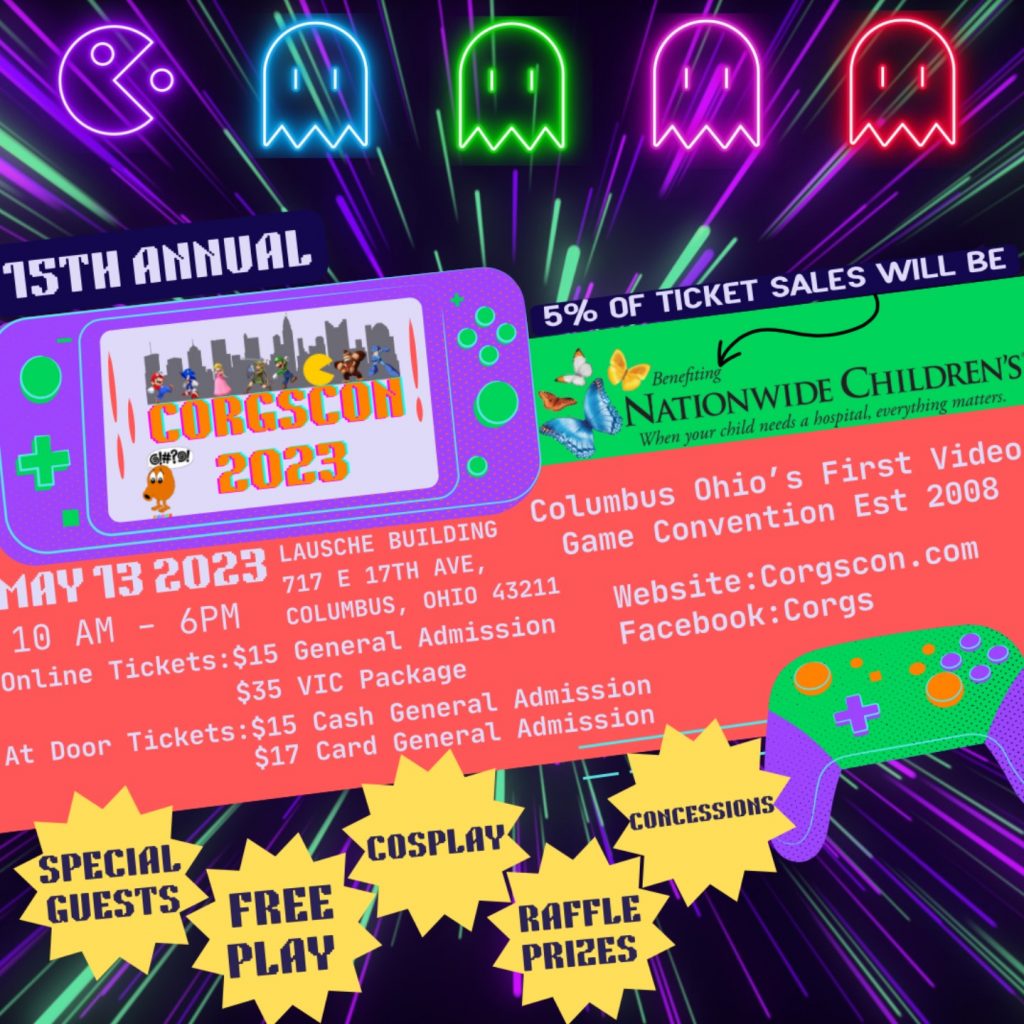 But wait there's more, there will be an abundance of special guests in attendance like Howard Scott Warshaw, Tim Kitzrow, and Daniel & Carlos Pesina as well as YouTubers like Adam Koralik, John Hancock, Nintendrew, and Steve Wright Jr. (Mr. Wrightway). Attendees will be able to meet and greet opportunities where pictures and autographs may be taken.
Professional Gerald Promotions presents
Madman Fulton at CORGSCON 2023 along with our special guests. This year will be the debut of the Retro Rec Room which will be home to our entertainment area featuring tournaments and free play.

There will be a Super Smash Bros. tournament presented by Game Arena & BHOP as well as a Bomberman tournament presented by Doug Plummer. The free play available will feature multiple gaming consoles presented by Todd Friedman and Tom Dunk (Games, Guys, and Beer).
For a fee of $1 per game, one can play Skee-bowl, a huge 30-foot skeeball game that uses a bowling ball instead of the normal ball, which is presented by Andy the Destroyer.
Andy the Destroyer will also have custom-made wood Dance Dance Revolution pads available for free play as well as for purchase.
CORGSCON 2023 will have a VIC-only raffle for those who bought a VIC (Very Important Corgian) ticket and an all-attendee raffle for VIC and general admission ticket holders. To buy online tickets and skip the line at the door go to www.corgscon.com/tickets. For up-to-date information about CORGSCON, 2023 and future cons follow corgis on Facebook and corgscon on Instagram and Twitter.