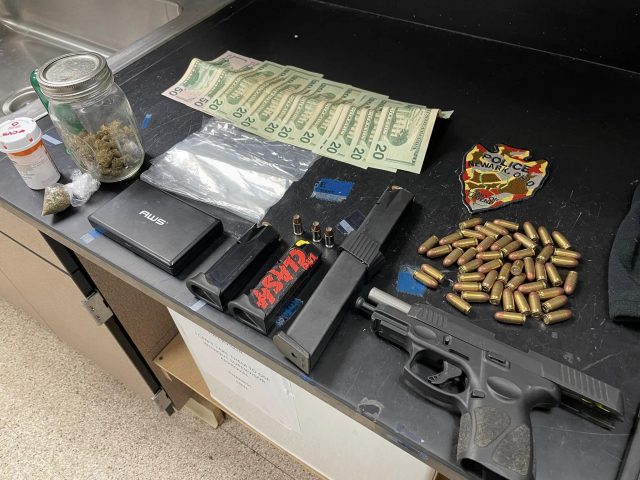 NEWARK – Two Kids were arrested armed with a 9 mm and a ski mask on 11/13/22 in the city of Newark
Accoridng to the Newark Police department, on 11/13/22 it was reported that two male juveniles were making threats to shoot a patron at a Newark McDonalds. It was reported that the passenger had a ski mask on. The victim reported the make and model and license plate of the vehicle.
Newark Officers in the area located the vehicle leaving the scene and initiated a traffic stop.
During the investigation the passenger, a male juvenile was found in possession of marijuana, scales, baggies, and a ski mask. He also had a Fannie pack around his waist that contained loose 9mm ammo. It was discovered the juvenile had a 9mm handgun in his waistband under the Fannie pack.
The juvenile driver & passenger were both taken into custody & turned over to Licking County Juvenile Court.