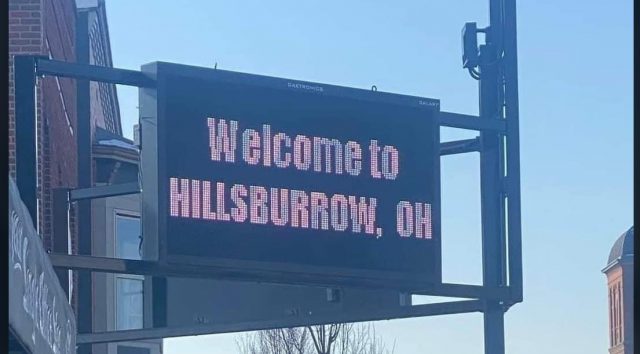 Hillsboro – A city in Southen Ohio has renamed itself after a significant win sending the Cincinnati Bengals to the Superbowl.
A photo shared on social media shows a downtown building with the words, " Welcome to Hillsburrow, OH."
Joe Burrow quarterback of the Bengals grew up in Southern Ohio in Athens County.
Borrow lead the Bengals to an overtime victory in the Sunday AFC CHampionship game with a final score of 27 to 24 in Overtime. The Bengals will now face LA Rams in the Super Bowl on Feb 13th. This is the first Superbowl appearance for the Bengals since 1988.