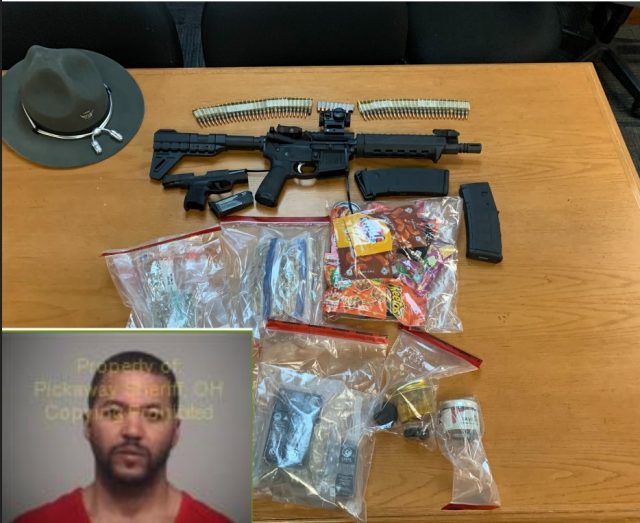 Pickaway – Pickaway county station of the Ohio state highway patrol along with help from Circleville Police department had a significant stop today on US-23
On 1/14/2021 at 10:16 hours, Troopers stopped a 2008 Chevrolet Silverado for a speed violation on US 23 northbound near mile post 11 in Pickaway County. A Circleville Police Department K-9 officer responded to the scene and the K-9 made a positive alert on the vehicle for narcotics.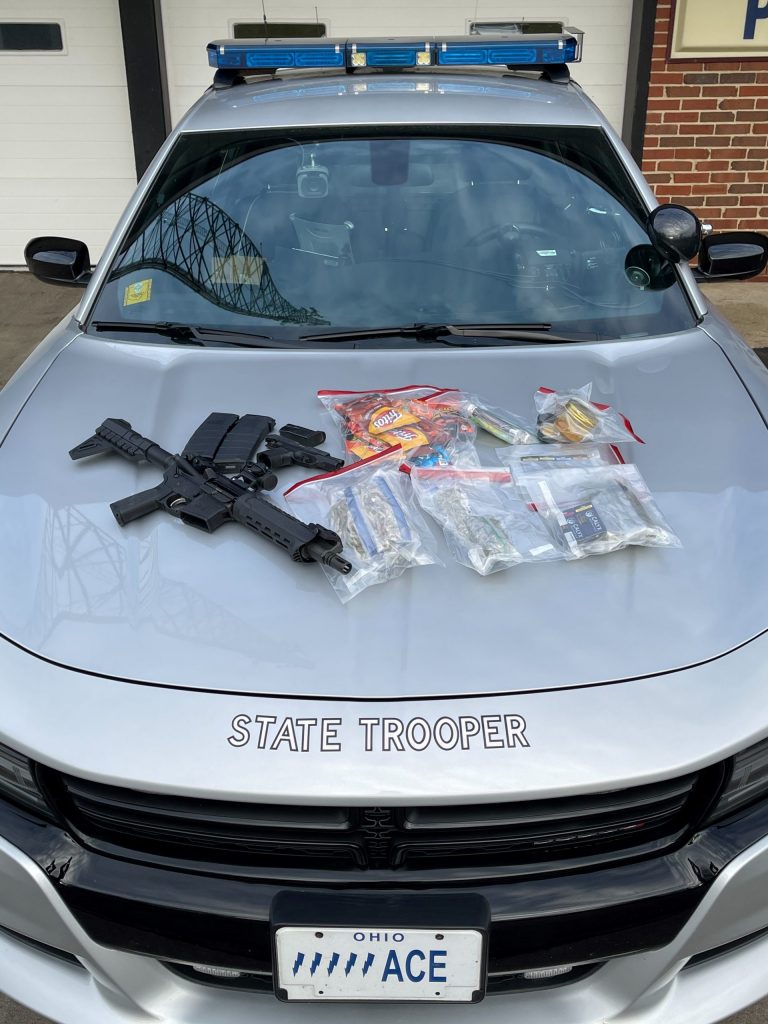 A probable cause search of the vehicle revealed approximately 4 ounces of Psilocybin mushrooms, 1 ounce of raw marijuana, 1 ounce of THC wax, 12 THC vape cartridges, 11 bags of various THC chips and candy edibles and 3 pre-rolled "blunts".
Additionally, a .223 caliber AR style pistol was located in a bag on the rear floorboard of the vehicle, with 2 loaded magazines totaling 58 rounds of ammunition in the bag.
The driver, Andrew Wayne Glenn, age 36 of Titusville, Florida was placed under arrest and incarcerated at the Pickaway County Jail on 1 felony count of having weapons under disability, 3 felony counts of trafficking in drugs, 3 felony and 1 minor misdemeanor charge of possession of drugs, as well as the related traffic charge for speed.