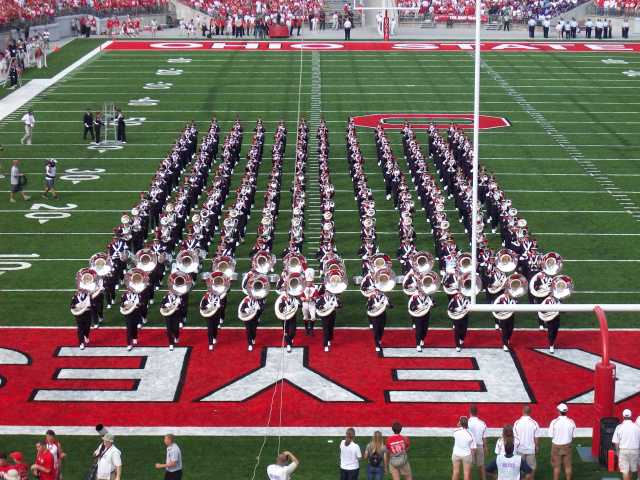 THE Ohio State Buckeye football season is fast approaching (Saturday August 31st at NOON on FOX) and head coach Ryan Day gave an update press conference today.
I'm here to give you a quick summary of what we learned from the head coaches press conference.
New captains for the 2019 season have been named. They are: fourth-year junior middle linebacker Tuf Borland, senior defensive end Jonathon Cooper, senior safety Jordan Fuller, fifth-year senior wide receiver K.J. Hill, junior defensive end Chase Young, junior running back J.K. Dobbins, and fifth-year senior wide receiver C.J. Saunders. The captains were voted on by the team.
After the 2018 season, starting quarterback Dwayne Haskins decided to turn pro and entered the NFL draft, vacating the starting QB position. Coach Day on Monday, named Georgia transfer and the top dual threat QB in the 2018 class, Justin Fields as the starting QB on August 31st against Florida Atlantic.
The preseason AP poll has also been released and it has THE Ohio State Buckeyes ranked as #5. Clemson is ranked #1 in the pre season poll for the first time, followed by Alabama at the #2 spot, Georgia is sitting at #3 and Oklahoma is 4th.
I don't know if you folks are as excited as I am for the start of the Buckeyes season but if you are, drop an O-H in the comment section of this Facebook post !