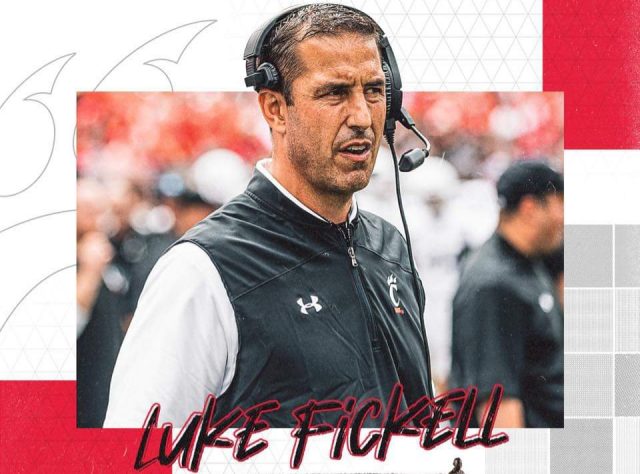 Ohio State Football- It was widely speculated recently that the current Cincinnati Bearcats head coach and ex Ohio State Buckeyes assistant coach and interim head coach, Luke Fickell may be heading to a team up north.
There were several different reports written that said Fickell had interviewed for the Xichigan State Spartans head coaching job, after it was vacated by Mark Dantonio just last week. The other team up north showed great interest in Fickell and their fans were blowing up the social media world with excitement.

However, a recent article written by Cincinnati.com says the Buckeye is staying in state and in Cincinnati.
This isn't the first time a team up north has tried to poach a Buckeye coach and it won't be the last. You know the old saying, if you can't beat them, hire their coaches !