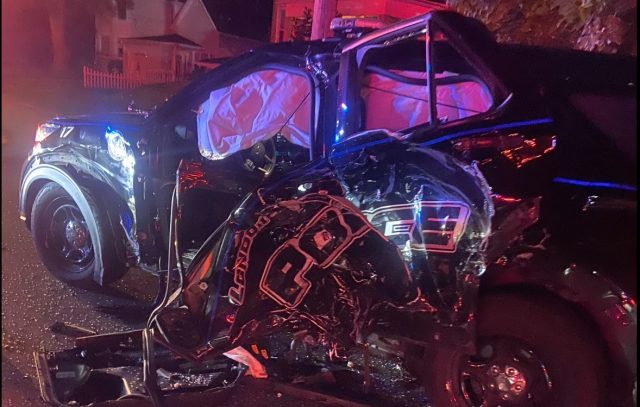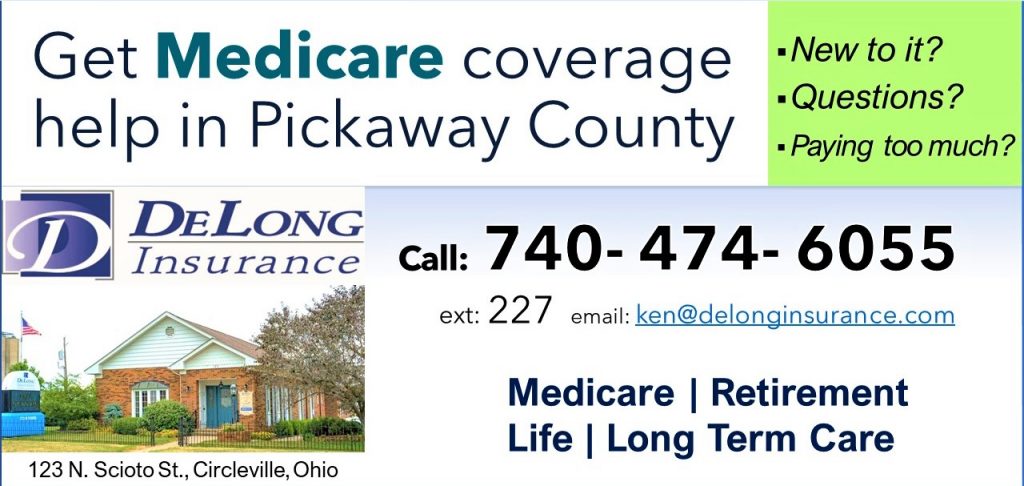 London Ohio – Two people were injured in a serious crash overnight that involved a London Police officer.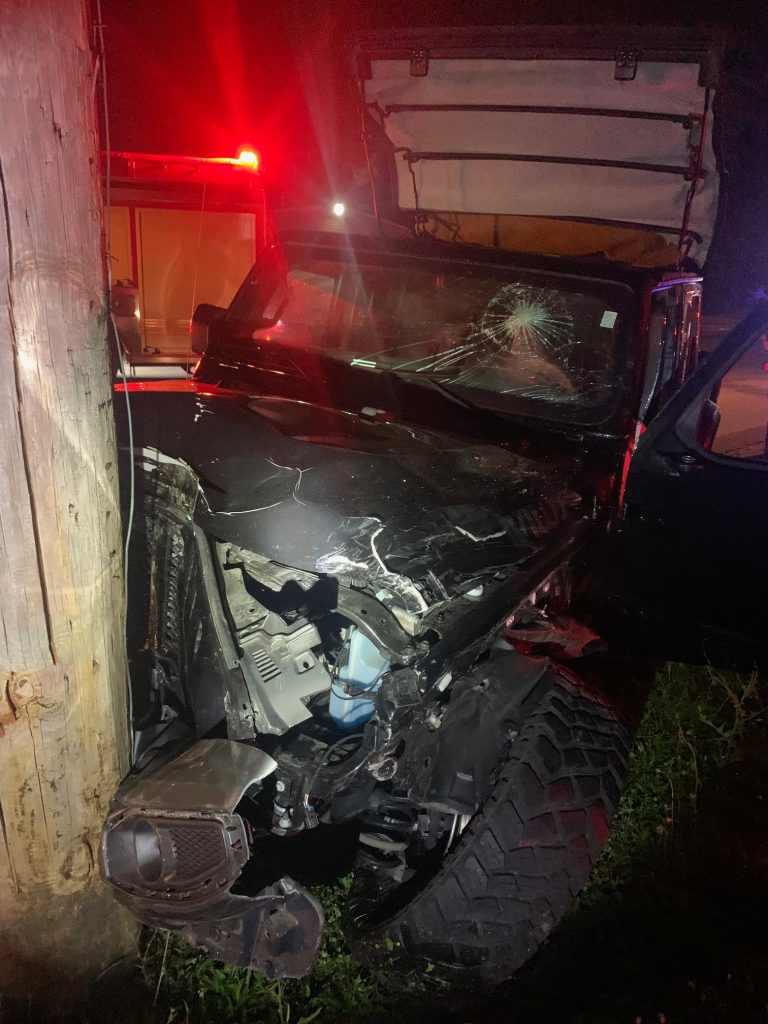 According to London Police Department on July 1st, 2023 at approximately 2:49 am, an officer in a marked patrol vehicle was struck nearly head-on by a suspected impaired driver in a Black Jeep Wrangler on W High St., near Midway St. The impaired driver then struck a utility pole causing a second collision.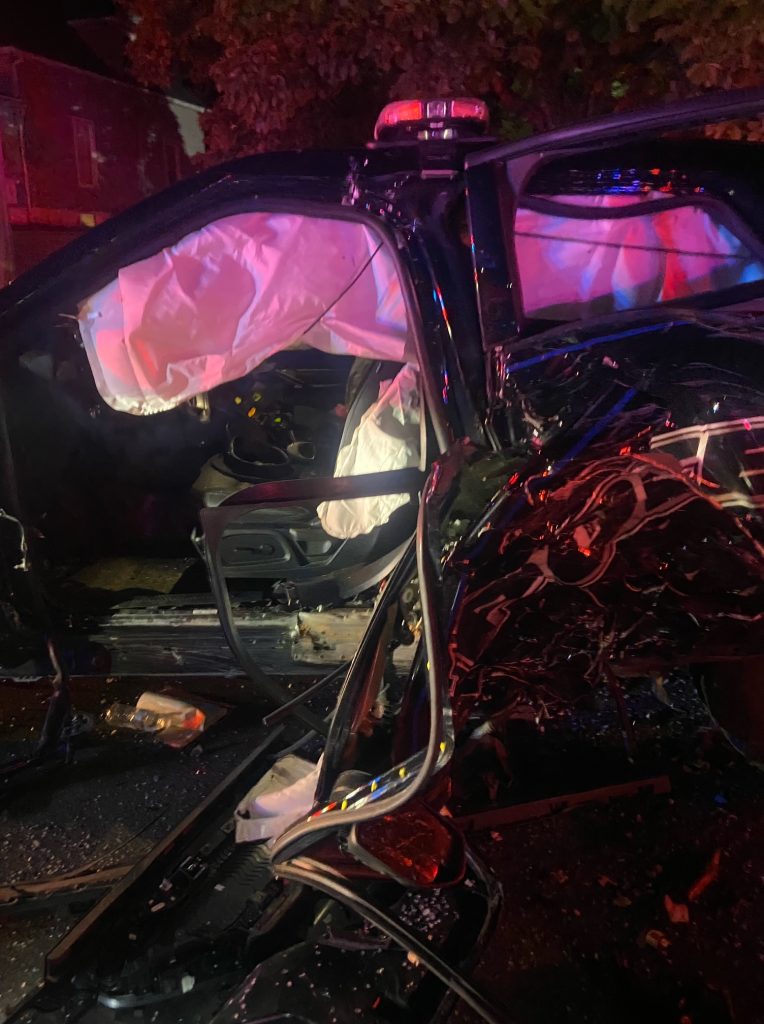 The driver, a 24-year-old female was transported to OSU Medical Center with serious visible injuries by London EMS. The officer was treated and released from Madison Health with minor injuries.
The crash is still under investigation, and charges are pending toxicology screens.