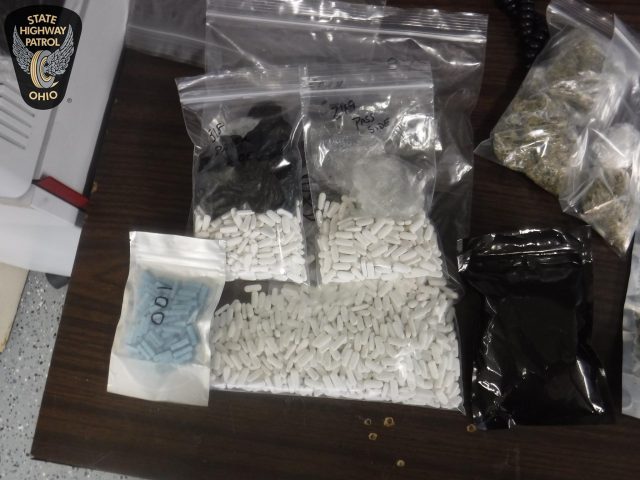 COLUMBUS – Ohio State Highway Patrol troopers filed felony drug charges against three Ohio men after a traffic stop in Richland County. During the traffic stop, troopers seized 1,594 prescription pills worth approximately $20,000.
On October 21, at 3:36 p.m., troopers stopped a 2015 Nissan Altima with Ohio registration for speed and window tint violations on Interstate 71. While interacting with the occupants, troopers detected an odor of raw marijuana coming from the vehicle. A probable cause search of the vehicle revealed a small amount of marijuana, prescription pills, and a loaded Glock 36 handgun.
The driver, Terrance Machen, 51, and passengers, Victor Boone, 30, and Deandre Boone, 22, all from Columbus, were incarcerated in the Richland County Jail and charged with possession of drugs, a fourth-degree felony. Machen was also charged with weapons under disability, a third-degree felony.
If convicted, the driver could face up to four years in prison and up to a $15,000 fine and both passengers could face up to more than one year in prison and up to a $5,000 fine.