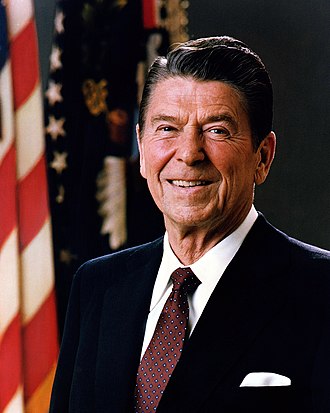 OHIO – Governor Mike Dewine has announced February 6, 2021 as Ronald Regan day.
Ronald Regan was born 110 years ago today, February 6, 1911, he died June 5, 2004. Regan was one of the first celebrity/actors who became a American politician. He served as president from 1981 to 1989.
Regan came into office when America was in a decline in the economy and would apply several economic deregulations and reductions in government spending dubbed, "Reaganomics" by the press at the time. The economy saw a reduction of inflation from 12.5% to 4.4% and an average real GDP annual growth of 3.6%.
Regan was also famous for his "tear down the wall speech" to soviet leader Mikhail Gorbachev challenging people of Berlin to finally remove a wall that separated east from west.