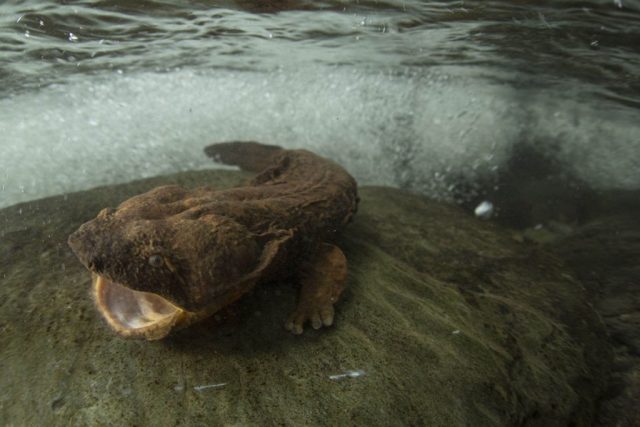 The Ohio Department of Natural Resources, along with partners from Ohio EPA and The Ohio State University, made a positive discovery this week when they found two healthy hellbender salamanders in North Fork Little Beaver Creek.
Hellbenders, which are endangered aquatic amphibians, are considered an "indicator species" because their presence or absence in a body of water is an indicator of the health of the ecosystem. Hellbenders can only survive in cool, clean water.
The hellbender is Ohio's largest amphibian, and some may live more than 60 years. One hellbender found this week was estimated to be 7 years old, and the other was a juvenile. Both were released back into North Fork Little Beaver Creek.