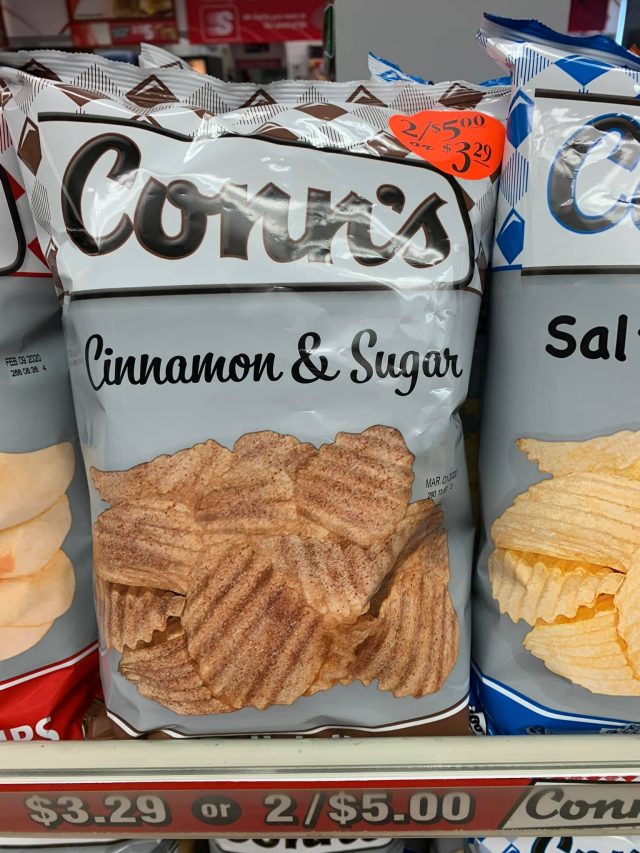 OHIO – Ohio-based snack maker Conn's Potato chips have dressed up their famous chip with a few newcomers Sweet Mesquite BBQ and Cinnamon & Sugar.
Current products in the company's lineup include Wavy-style or No-salt Chips, but also more classic flavor options like Green Onion, BBQ or Salt & Vinegar. On top of that, Conn's also sells Beef Jerky in four flavors: Original, BBQ, Teriyaki and Pepper.
The company established in 1935 and family owned has been supplying chips for more than 70 years. The company concentrates on four business areas which include sales of potato chips and other snack foods to major food stores, convenience stores, contract manufacturing, and the Conns chip line.
Conns makes it chips in Janesville and Landcaster and is availble in most local retail stores.