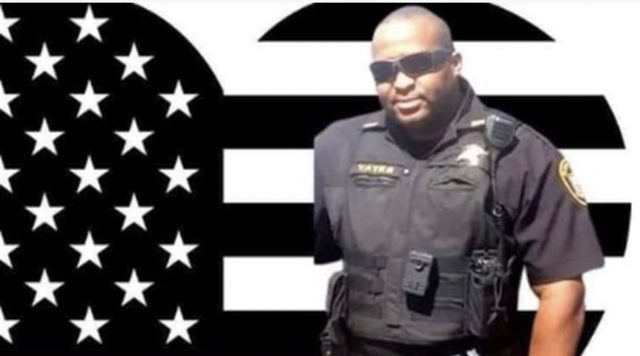 Clark County – A 15-year veteran deputy died when he entered a mobile home in an attempt to stop a burglary at a mobile home park on Sunday.
Sheriff Deborah Burchett confirmed Deputy Matthew Yates, a 15-year veteran of the force, was shot in a residence at the Harmony Estates Mobile Home Park Sunday morning. Yates was flown to Miami Valley Hospital, where he later succumbed to his injuries.
Burchett reported that they received at 911 call at 10:51 am on Sunday morning reporting that an unknown female had broken into a resident as 1100 block of Ashwood drive and fired several shots.
When Deputy Yates entered the building to check on the resident that's when he was shot several times with a gun. Clark County Special Operations and several surrounding tactical teams were then called in to facilitate the rescue of the deputy. SWAT had a several-hour standoff at the residence after the shooting.
Firefighters and tanker trucks were called to the scene of the trailer after a fire was started inside Attorney General Dave Yost shared photos of the aftermath of that fire.
"Deputy Yates ended his watch yesterday taking dangerous action in the face of evil, going to the rescue of someone else.
My heart breaks for his father, who he followed into law enforcement; for his family; and for Sheriff Burchett and the Clark County Sheriff's Office, which has lost its second deputy in 12 years by the gun of a criminal.
To everyone who wears the badge and remains at their duty post this morning: You have our deepest gratitude, and we will always remember."
Yates was a 15-year veteran of the department.
The Clark County Sheriff's Office requested that the Ohio Attorney General's Bureau of Criminal Investigation investigate the officer-involved shooting. BCI's investigation remains active and ongoing.
The suspect's identity still is unknown, the sheriff's department has not released that information