CIRCLEVILLE – Like many businesses and schools in the area Starbucks has experienced sickness and staffing issues that have caused closures.
One of the employees from Starbucks says that they are sorry that this is happening but leaving nasty notes isn't going to help the situation.
On Monday a note was posted on the front door when employees came to work that they said was unfortunate. it read, "Are you guys EVER OPEN!? I hope the owner knows how much money they lose every single day, Ridiculous."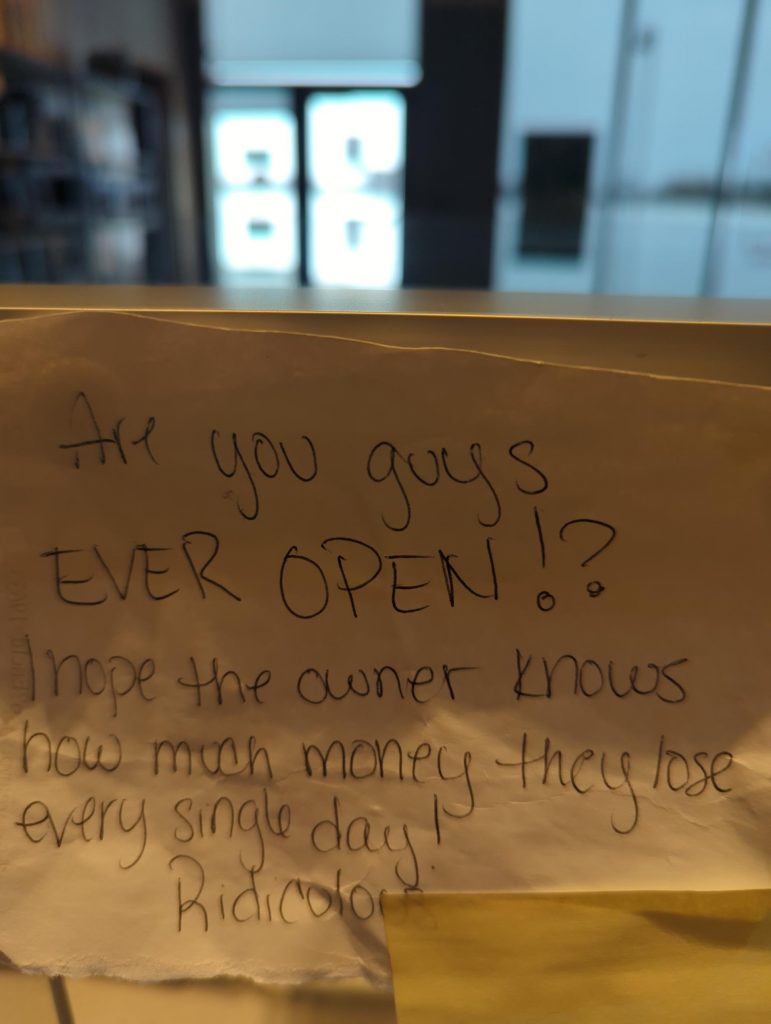 The note was taped to the door around eye level to make sure that the complaint would be filed with the next available person who walked into the doors.
Frustrations of dealing with a population are increasingly exhausted by the virus and its variants are showing, but let's remember the person serving you coffee in the morning showed up to work to try to serve you.
This is the Circleville US-23 location not the Kroger location