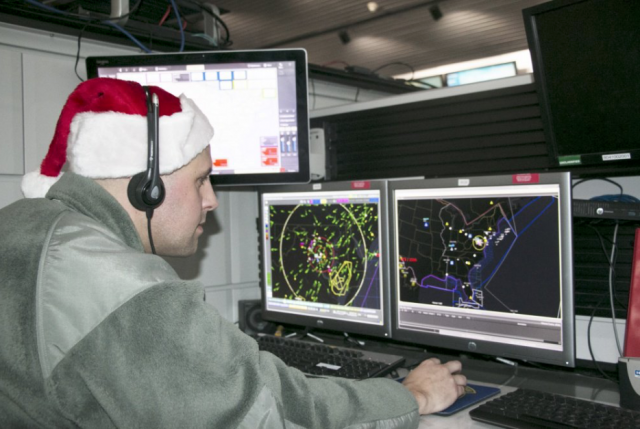 USA – According to NORAD (North American Aerospace defense command) they will be tracking Santa this year as they have every year, NORAD has given Santa tracking coverage since 1955.  To follow the santa tracking check out NORAD webpage. 
NORAD is proud to be celebrating more than 60 years of tracking Santa!

Check out our new 2019 NORAD Tracks Santa Video! https://t.co/nkYi6uOWZD#NORADTracksSanta pic.twitter.com/EqVur3C354

— NORAD Tracks Santa (@NoradSanta) November 29, 2019
 Santa tracking by NORAD was originally a accident that happened because of a Sears ad misprint that gave a secret government red  phone number to kids.  According to NPR, The red phone rang one day in December 1955, and Shoup answered it, Pam says. "And then there was a small voice that just asked, 'Is this Santa Claus?' "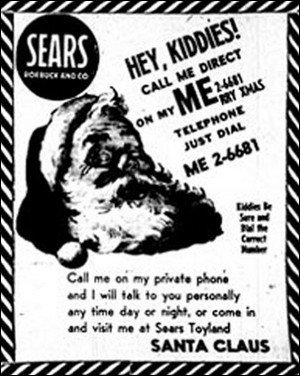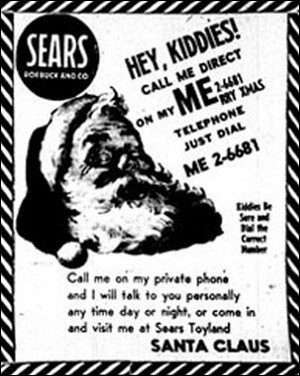 His children remember Shoup as straight-laced and disciplined, and he was annoyed and upset by the call and thought it was a joke — but then, Terri says, the little voice started crying.
"And Dad realized that it wasn't a joke," her sister says. "So he talked to him, ho-ho-ho'd and asked if he had been a good boy and, 'May I talk to your mother?' And the mother got on and said, 'You haven't seen the paper yet? There's a phone number to call Santa. It's in the Sears ad.' Dad looked it up, and there it was, his red phone number. And they had children calling one after another, so he put a couple of airmen on the phones to act like Santa Claus."