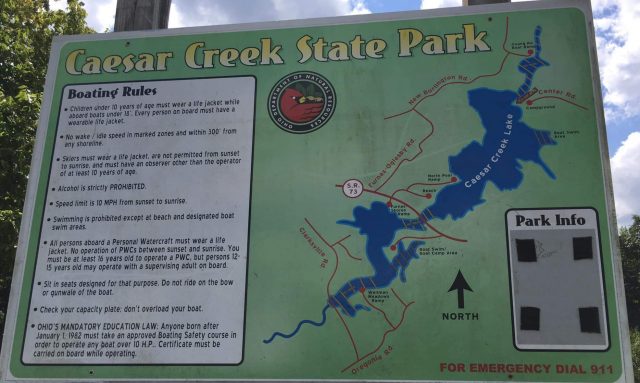 Caesar Creek State Park: We have been contacted by several people asking us to validate a report that was prematurely and inaccurately published about a shooting at the park. The article was placed on an internet website as well as social media by a blogger that sent people into a frenzy. This same blogger had a similar effect on hundreds of people just a week ago when an article concerning a very minor school bus accident was exaggerated severely.
Here's what we know at this time. We have done quite a bit of online research concerning the claim and the only results that appear are that of the online bloggers article and the several hundred people who shared the social media post by the blogger and nothing more.
The original article claimed that two people had been shot at the park and since then, that story has been retracted and excuses for the error has taken its place.
We reached out to Caesar Creek State Park, Clinton County Sheriff's Office and the Chester Township Fire Department, they told us that this was merely an annual search and rescue training exercise by the Chester Township Fire Department. All Townships and the engineers office had announced the exercise as such over the emergency scanner prior to the start.
- Advertisement -