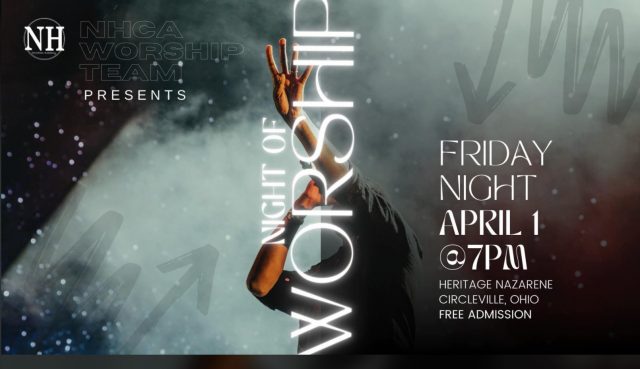 CIRCLEVILLE – The New Hope Heritage Nazarene Church is offering a night of worship this week.
The NHCA Chapel worship team is hosting a worship night at Heritage Nazarene Church at 7 pm on April 1st. No, this is not an April Fool's day joke, it's actually happening and you don't want to miss it.
"It will be roughly an hour long and will feature a devotional by Noah Hamilton. Be there or be an obtuse rectangle!"
If you have never been to the Nazarene Church their beliefs are to gather as a body of believers, grow in your relationship with Jesus Christ, and to go and make disciples.
The church is located at 2264 Walnut Creek Pike in Circleville Ohio website is here for more information: https://www.heritagenaz.church/?fbclid=IwAR2FgX1EzlAOCOjbgLdxbvo1NU-m2ncfjeqkiOfHxTFxYUnvRag6jANponA