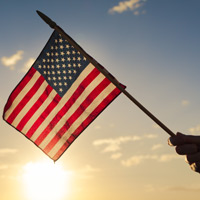 Ronald André Eaton, age 87 of New Straitsville, Ohio passed away on Sunday, December 20, 2020 at Mt. Carmel Hospital in Grove City, Ohio.
Born April 18, 1933 in Columbus, Ohio he was the son of the late James Kenneth and Mary Margaret (Reynolds) Eaton.
Ronald was a U. S. Army Veteran having served during the Korean Conflict. He was a retired/injured Columbus City Police Officer. Ronald was a member of St. John Catholic Church in Logan, Ohio. He was also a member of the Eagles Lodge, the American Legion, and the Ancient Order of Hibernians. He was an accomplished bagpiper under the direction of PM Bobby Peters with the Shamrock Club of Columbus.
Ronald is survived by his loving wife, Rosaleen Ann (Murnane) Eaton; two sons, Michael Eaton of Worthington, Ohio and Sean Timothy Eaton of New Straitsville, Ohio; one daughter, Mari (David) McCullough of Martinsburg, Ohio; three grandchildren, Thomas Myers, Maggi McCullough, and Eli Eaton; one sister-in-law, Sherole Eaton; and dear friends, Kevin and Val Talty.
Besides his parents, Ronald was preceded in death by one brother, Michael K. Eaton and one grandson, Sean Michael McCullough.
Due to Covid, a private funeral service will be held on Thursday, December 24, 2020 at Roberts Funeral Home – Logan, Ohio. Burial will follow in Mt. Calvary Catholic Cemetery in New Straitsville, Ohio.
Letters of condolence may be left at robertsfuneralhomelogan.com