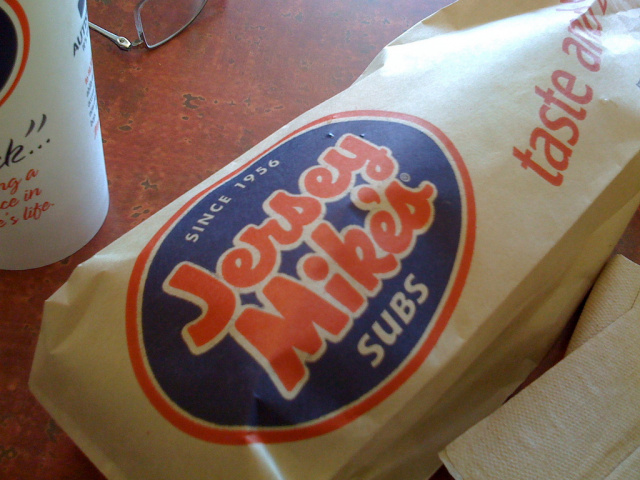 CIRCLEVILLE – Jersey Mikes Subs coming soon!  This sub eatery is opening up beside buffalo wild wings.  The new location is set to open at 154 Summit Avenue. Insights for National Sandwich Day (Nov. 3): 98% of Americans Eat at Least One Sandwich a Week.  Jersey Mikes is Hiring also!  Contact them at [email protected]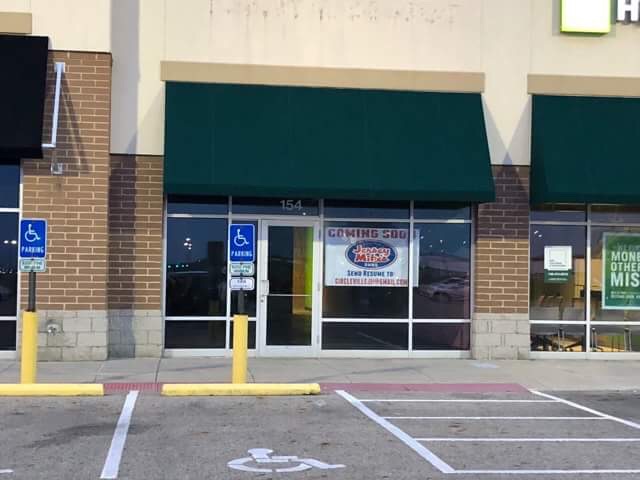 Quietly, in almost under the radar fashion, Manasquan-based Jersey Mike's Subs has become the fastest-growing restaurant chain in the nation for the past three years.
In the process, Jersey Mike's has taken the quintessential New Jersey sub shop experience and made it a nationwide hoagie habit.
The guy at the slicer cutting fresh meat. The oil and vinegar. The banter from behind the counter.
Even Californians — with 200 stores in the Golden State alone — are ordering by number and chowing down on their #13's (that's the classic Italian with ham, prosciuttini, salami and pepperoni) and their #2's (provolone, ham and cappacuolo).
N.J.'s best sub/hoagie shop: vote for your favorite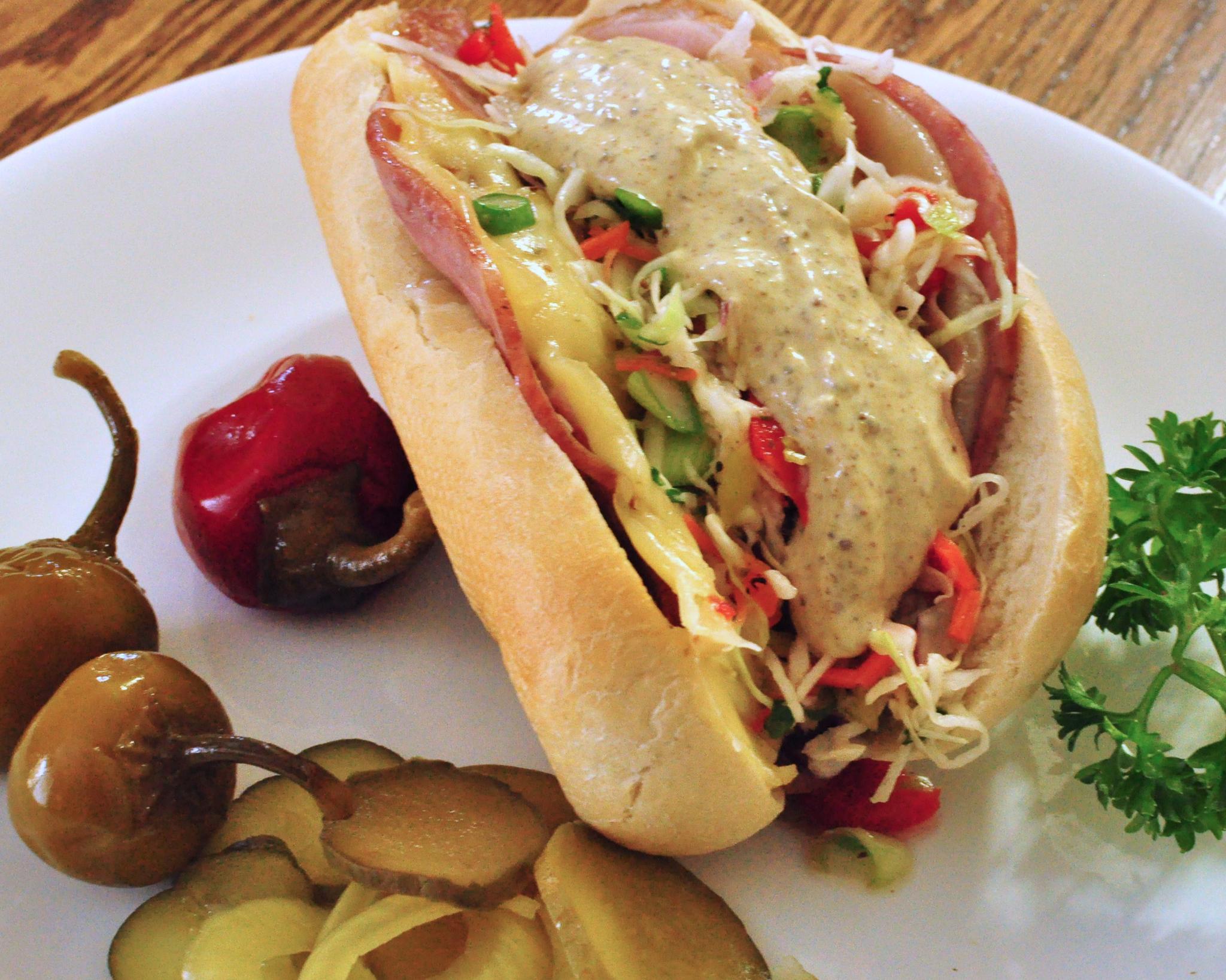 "We've taken that taste profile across the country and it resonates everywhere," Jersey Mike's president Hoyt Jones tells me, seating at a table inside the Jersey Mike's location in Red Bank.
The company has doubled in size over the past three years, with 1,200 stores operating and another 500 in development. The chain added 197 new stores last year alone.
Jersey Mike's started like any one of the thousands of mom and pop sub shops on any main street in New Jersey.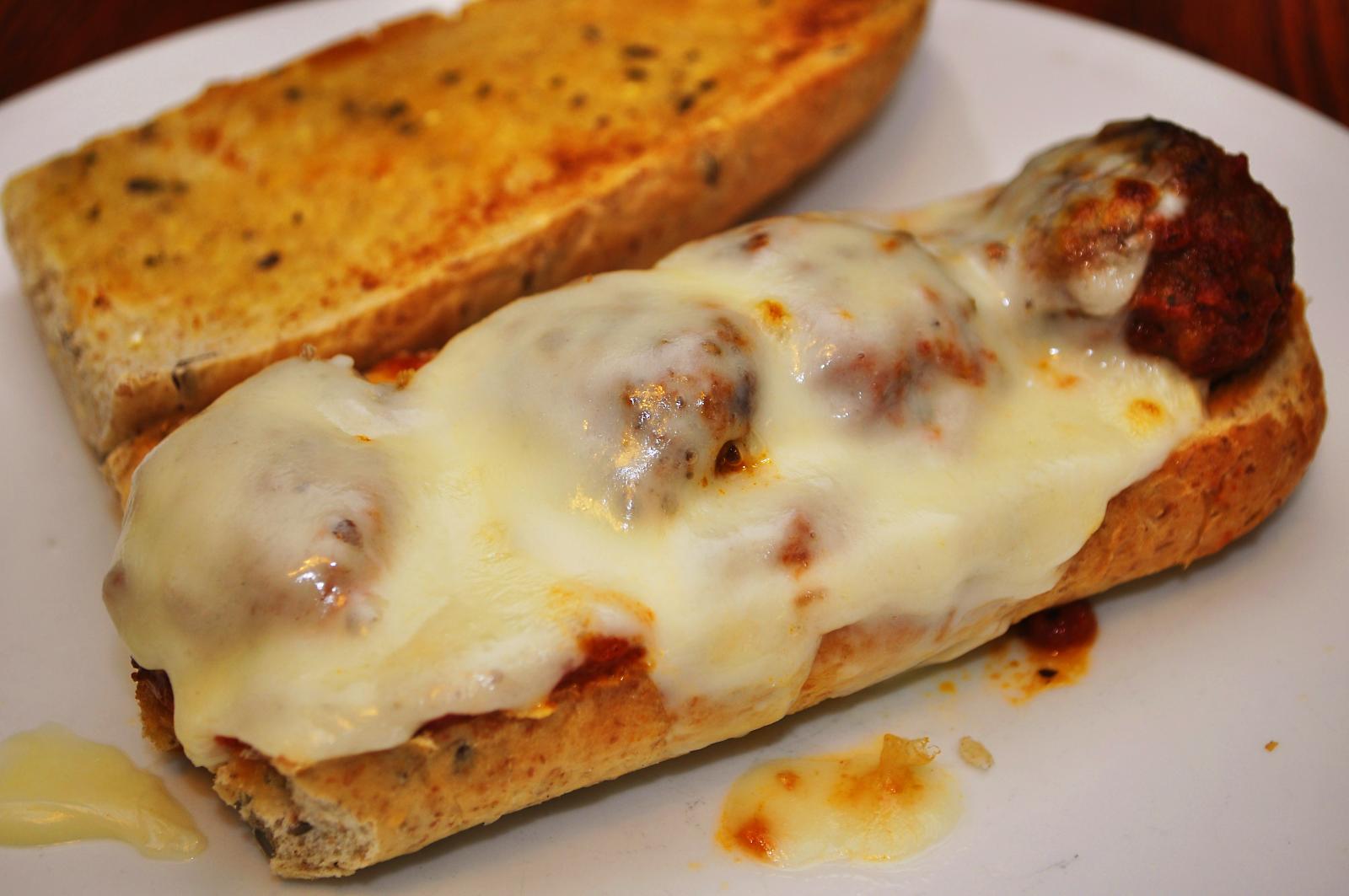 Opening as Mike's Subs in Point Pleasant in 1956, the shop owner made a fateful hire in the summer of 1971 when he hired a local 14-year-old kid named Peter Cancro.
Cancro was not your typical teenage sandwich slinger. He soaked up the business like a soft roll meeting red wine vinegar.
Two years later, with a loan secured with help from his football coach, he bought the place and soon opened two more locations.  By 1987, Cancro had changed the name to "Jersey Mike's" and began selling franchises.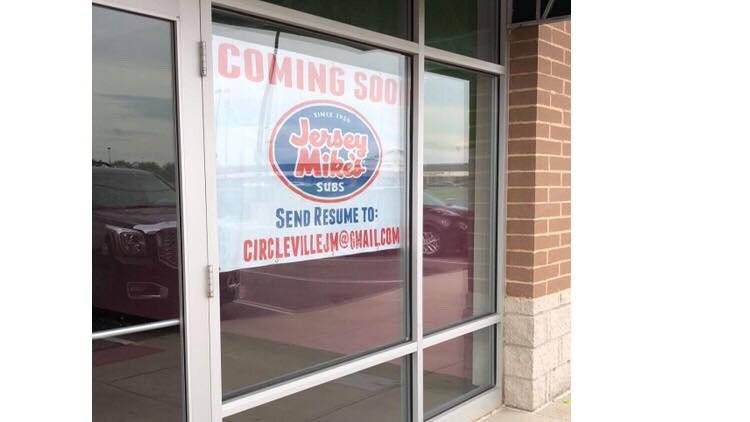 Jersey Mike's Trend Tracker – America's Sandwich Eating Habits
Americans Love Their Subs!
98% of respondents say they eat at least one sandwich a week.
Two out of five (39%) say they eat three or more sandwiches per week.
A Time To Crave
Three quarters of all respondents (76%) crave subs for lunch.
One in five (20%) say dinner is their preferred time for subs.
Forget cold pizza, a surprising 444 people crave a sub for breakfast.
It's (not) a Wrap: Top 5 Sandwich Types
Sub sandwich (64%)
Grilled sandwich (11%)
Deli sandwich (11%)
Wrap (7%)
Club (7%)
To Share or Not to Share
40% say they share their sub with their significant other.
Sharing with kids is the next closest option at a distant 11%.
Savoring every bite: 44% say they don't share their sub…
Unless they have 100 of their favorite subs, then…

Nearly three quarters (70%) would share them with a charity, police/fire departments or school/work colleagues.
20% would throw an awesome party.
America's Favorite Tailgating Sub from Jersey Mike's
#13 The Original Italian (32%)
#7 Turkey Breast and Provolone (19%)
#8 Club Sub (17%)
#17 Jersey Mike's Famous Philly (13%)
#6 Famous Roast Beef and Provolone (8%)
Other (11%)
Jersey Mike's Trend Tracker gathered 52,898 responses between October 3 and October 5. The company emailed a $2 coupon to respondents and invited them to participate in the survey. Trend Tracker captures a slice of American life.
Started in 1956, Jersey Mike's now has 1,500 restaurants open and under development nationwide. This year, Jersey Mike's was named the country's fastest-growing Limited Service Chain and fastest-growing sandwich chain in the 2017 Nation's Restaurant News Top 100.
The growth is fueled by passionate Jersey Mike's fans who crave their subs made Mike's Way® with the freshest vegetables – onions, lettuce and tomatoes – topped off with an exquisite zing of "the juice" – red wine vinegar and olive oil blended to perfection.  Jersey Mike's premium meats and cheeses are sliced on the spot, piled high on in-store baked bread and served up with a helping of neighborly banter from a dedicated and high-energy team