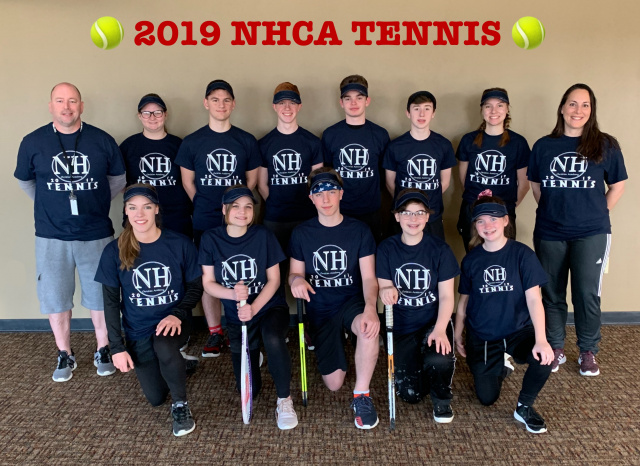 The New Hope Christian Academy unveiled their first-ever Varsity Tennis squad in a match at Cristo Rey on Monday, April 1.  Though the Statesmen fell 2-3, Head Coach Hillari Corey described it as "a great learning experience."  Assistant Coach Dave Gray added, "There were some great matches and the kids really had a good time."  Below are the results of each match: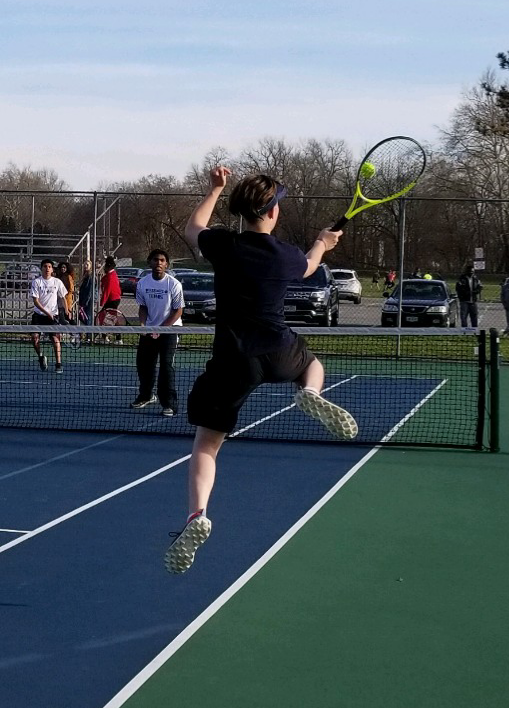 NHCA Varsity Tennis at Cristo Rey 4/1/2019
1st Singles: Kassi Wolfe 0-6 0-6 L
2nd Singles: Andreas Tsitroulis 6-0 6-1 W
3rd Singles: Tessa Finkle 6-0 6-1 W
1st Doubles: Kelcie Gremillion / Spencer Corey 6-4 4-6 5-10 L
2nd Doubles: Jessi Buffington / Ethan Engen 6-4  4-6 2-6 L
The squad will face Shekinah Christian on Monday, April 8 at 5:30pm at Logan Elm High School.  Go Statesmen!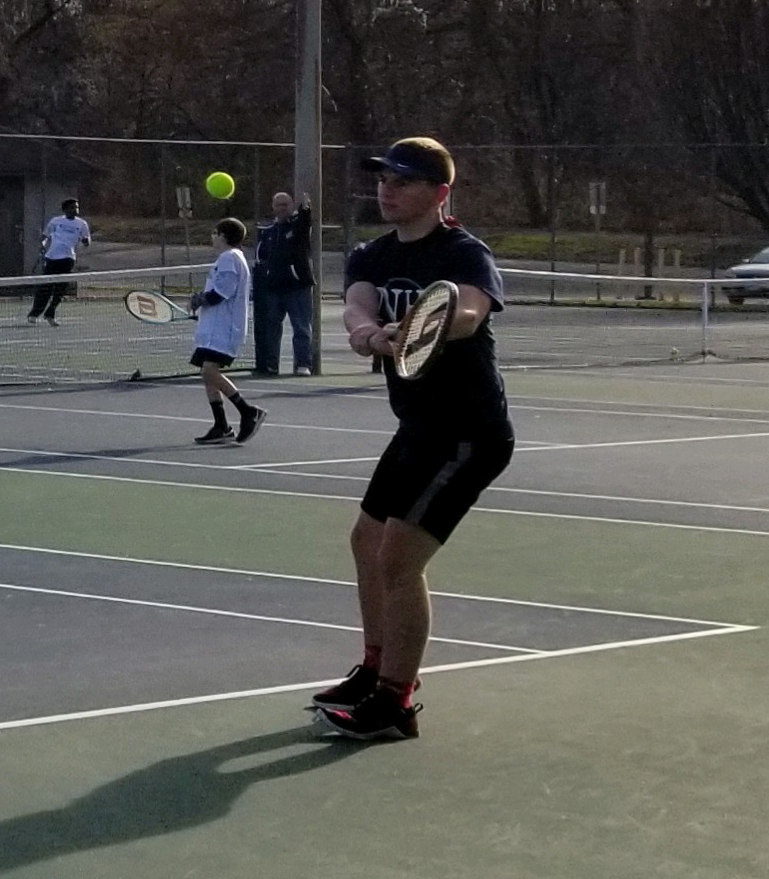 Team Picture:
Front Row (L to R):  Kassi Wolfe; Kelcie Gremillion; Jesse Buffington; Chevelle Cheadle; Kaylee Hunt
Back Row (L to R): Coach Dave Gray; Ashley Gaines; Spencer Corey; Ethan Engen; Andreas Tsitroulis; Zach Seidle; Tessa Finkle; Coach Hillari Corey
Absent from photo: Jayden Gilley; Jackson Hall