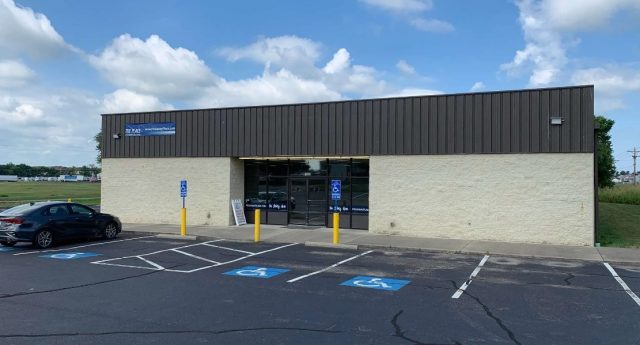 South Bloomfield – A local building is being renovated to house a discount store that focuses on home interior, along with other items of interest.
Grandview Market currently has four stores in Southern Ohio and Kentucky. Owner Don Ashworth has been in business for 48 yrs. The company started at South Point Ohio says that for years they have served the tri-state area with discount and closeout home improvement items. The company employs 100 people within the company to date.
The store carries kitchen cabinets to solid core doors, hardwood flooring to carpet, and they have all of the home fixtures and hardware you need to make any construction or renovation project within budget.
The company recently started renovating the 5075 South Union South Bloomfield Store which was the former dollar general and then a thrift store.
"We work hard to make sure we have a large selection for our customers and we don't not sell it if it cannot save our customers money! Our large selection of window treatments is a good example that would cost the consumer $100! We sell them for 10 bucks! Yes, 10 bucks name brand rods blinds curtains any size 10 bucks! Our items are 50 75 -90 % off retail."
Currently, the store is hiring employees to staff the local store, they told Sciotopost that South Bloomfield was chosen because of its location being close to Columbus and Circleville.
The company expects to open around late August, more on the company here: http://www.grandviewoutletohio.com/index.php