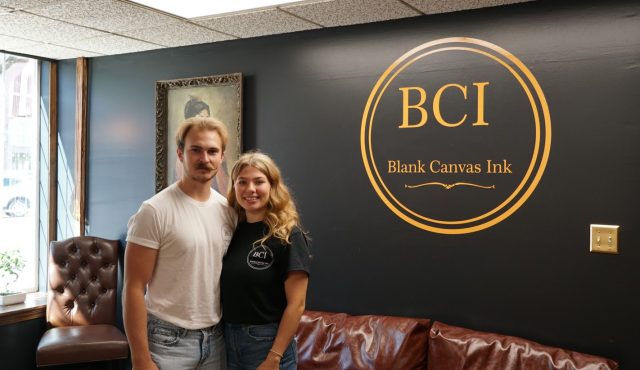 Circleville – Jacob Dierfield says that a childhood dream to open a tattoo parlor will soon come true.
Dierfield will soon open Blank Canvas Tatto Studio and Art Gallery, he aims to bridge the gap between skin art and other art.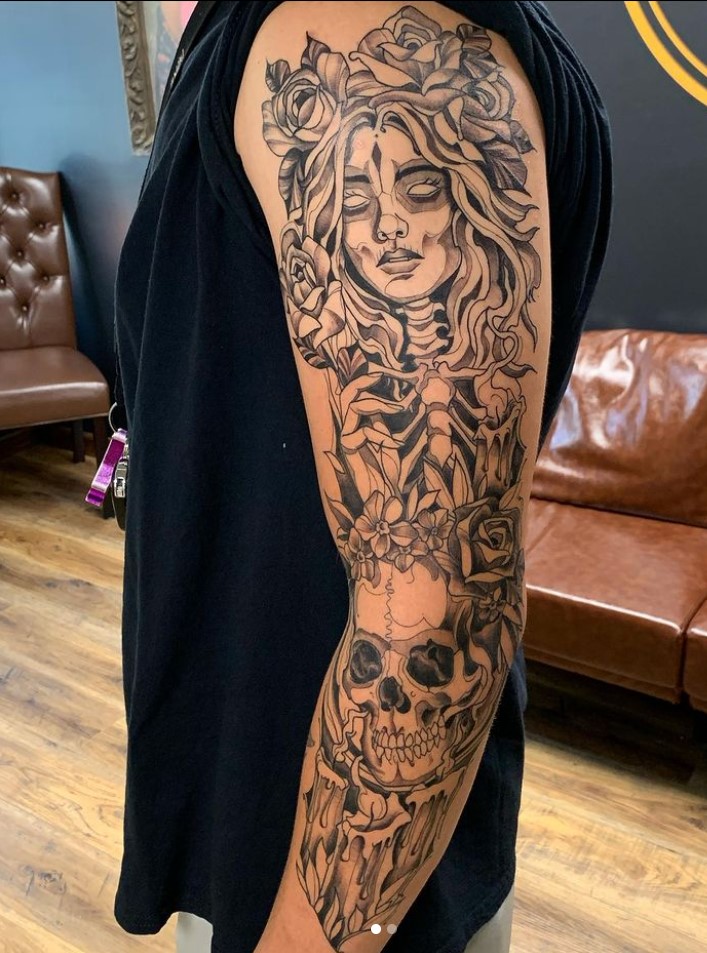 "Obviously, the tattoo parts are self-explanatory, but the art gallery is going to be art students, art teachers, and then basically anyone that wants to put art in there, said Dierfield, "I feel art and tattoos are separated a lot, I think people think that tattoos aren't real art for some reason. And I don't think that that should ever be mistaken, there's a stereotype. Anyone can get a tattoo, and they're still the same person. This is a place of happiness, and joy, and tattoos are just as artistic as regular art. So I will combine them just so there's no like, segregation in any way."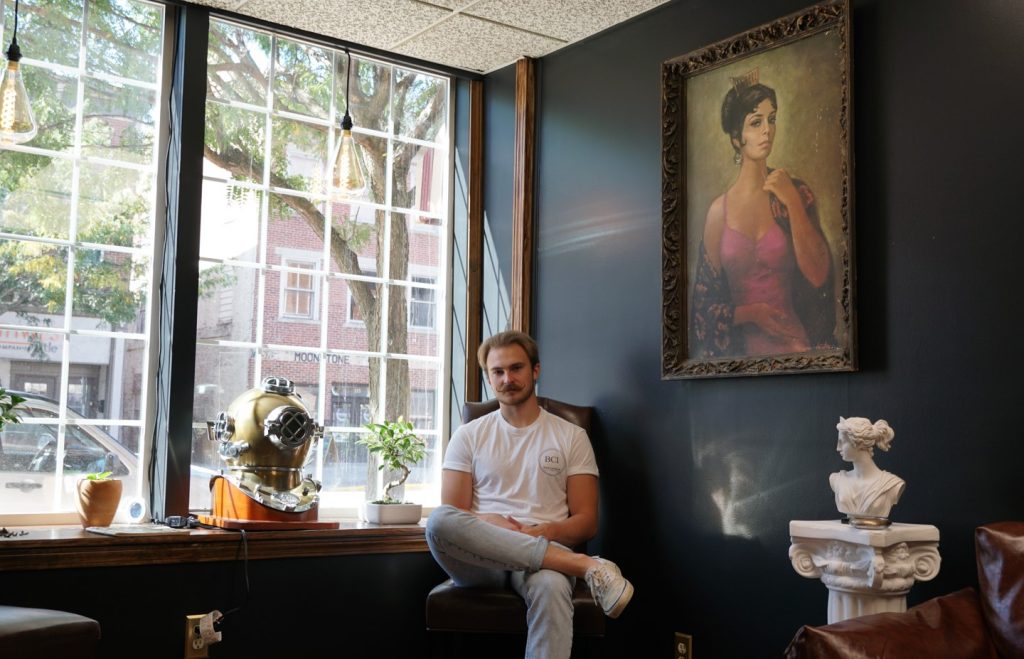 Dierfield says that he really was interested in being an artist at a young age, watching "Ink Master" when he grew up really influenced where he is today.

When Deirfiled hit Logan Elm high school he involved himself in several art programs, but he didn't see how he could have a future in it.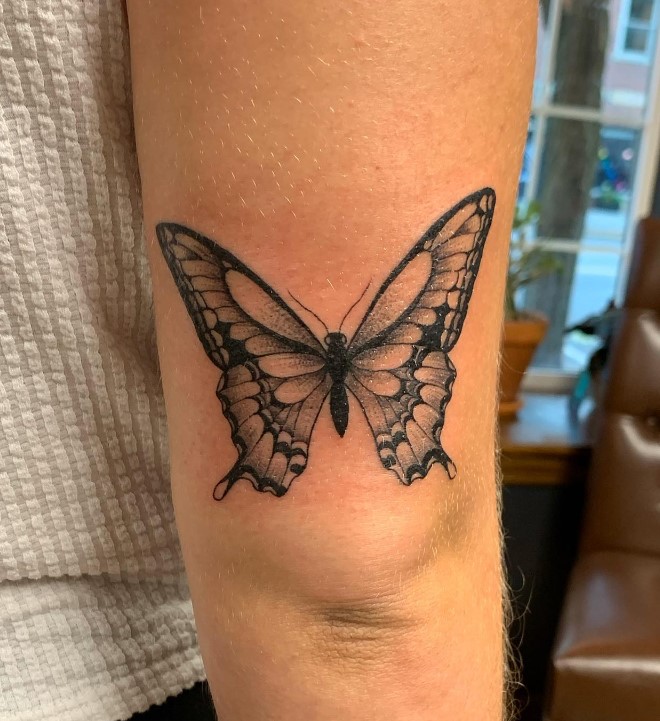 "I've always wanted to do something with art as a career, but there's really not much unless you're a painter, like a famous painter, or someone that paints murals, there's not. There's not really a whole lot unless you go into graphic design, as far as actual like your own artwork. Well I'm not too good at computers, so this is where I hang my hat."
"I was in the Nation Art Honor Society, I took both drawing and AP drawing. Then I decided one year I was going take a year of ceramics. So I took a year of ceramics and then I went back to AP drawing and then I finished out, my, senior year with AP art and drawing."
Deirfiled said that when he graduated in 2020 he didn't follow his dreams immediately but went into construction. He said that didn't last long and that's what pushed him into this lifelong dream to be a tattoo artist.
He found an apprenticeship with Thou Art in Lancaster where he got his start.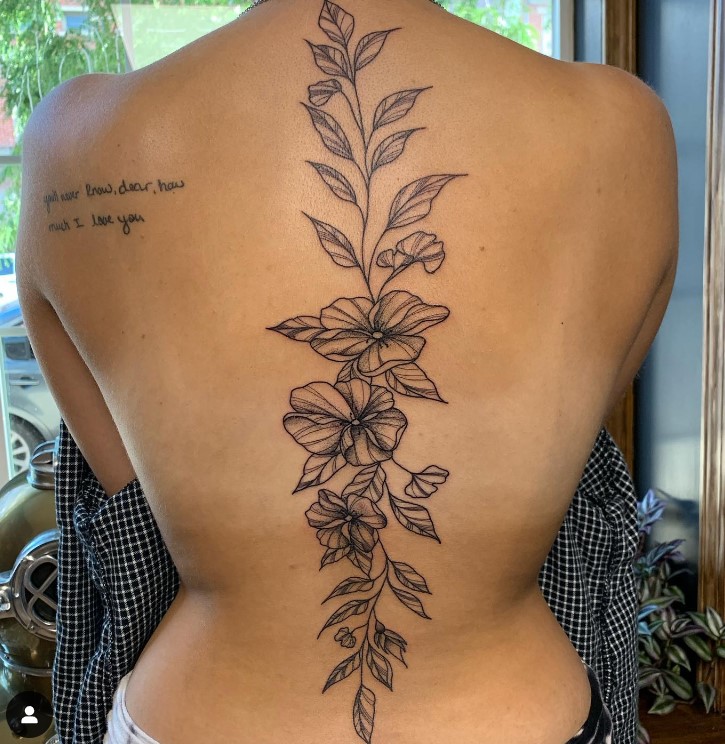 "Great people, they're all amazing, I'm still friends with all of them over there, I just wanted to be here. I'm from Laurelville and went to school at Logan Elm so Circleville was the next big place so I chose this area. Just because it felt like more like home. And then on top of that, you always have the pumpkin show."
Deiffield says that he hangs his hat on a couple of different styles of work, he says that he's really into line work, and he really likes to do Traditional work.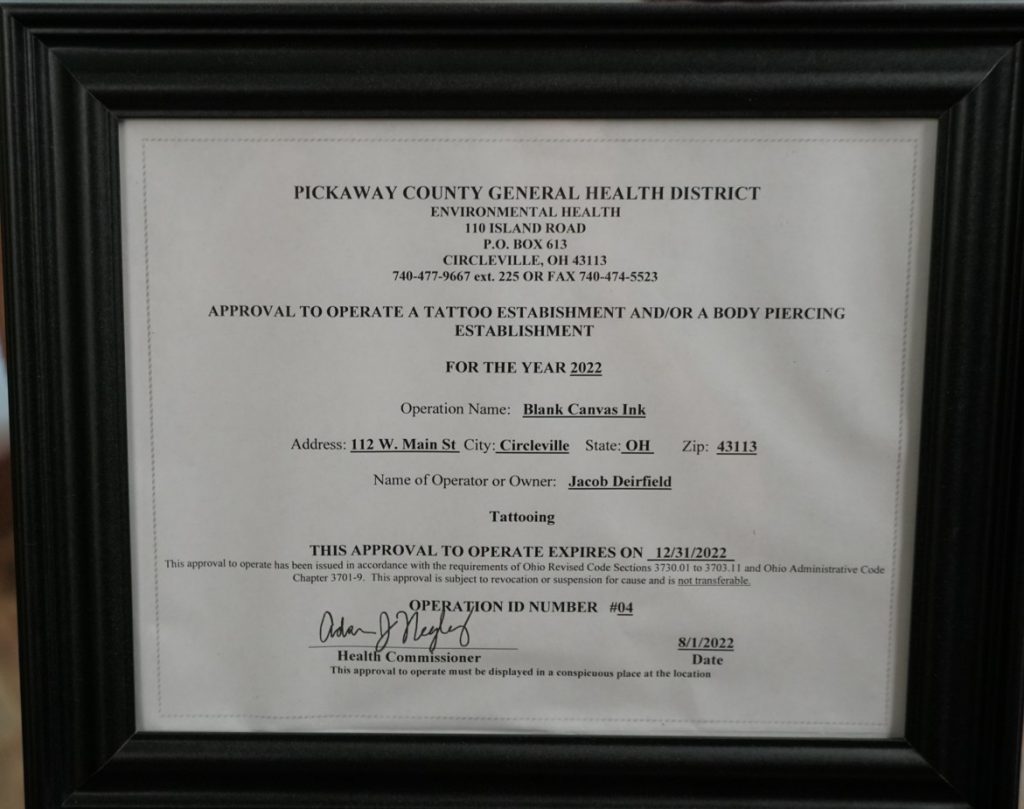 "I do a lot of stipple work. I love fine line whip shading it I think that makes such an amazing-looking piece. What I kind of really like to do is like a bold outline, and then some kind of realistic style shading within the center. I think that kind of helps the piece last over time with that bold outline then the shading is just for the depth and the contrast. I like to say that it's like a realistic Neo traditional."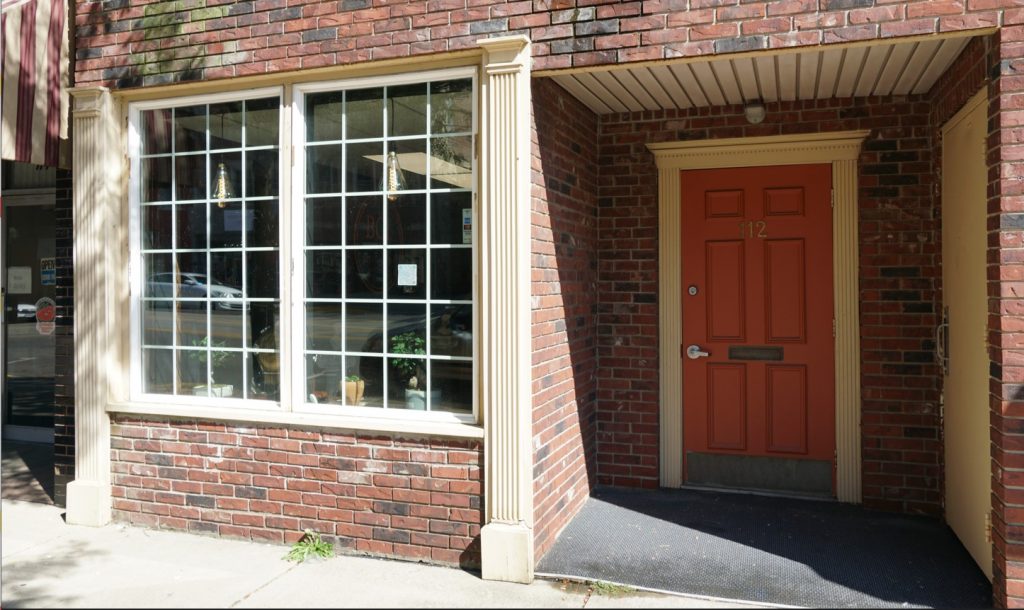 Blank Canvas is targeted to open in October, the location is 112 West Main Street in Circleville. You can check out more work done by this artist here: https://www.instagram.com/blank__canvas__ink/?igshid=YmMyMTA2M2Y%3D