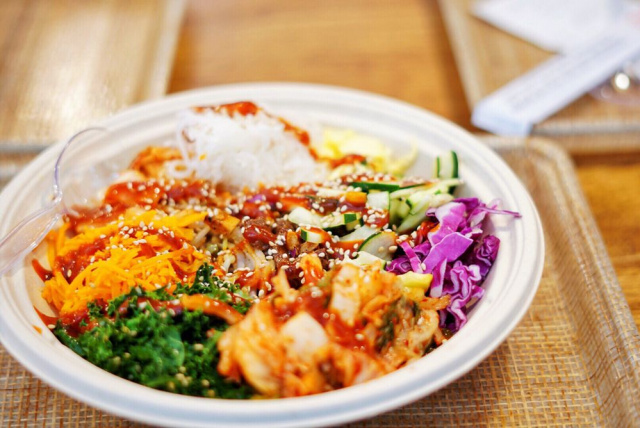 GROVE CITY – A new flavor is coming to city of Grove City South Korean eats.
BIBIBOP's CEO Charley Shin started his company in Columbus Ohio, after immigrating from Seoul Korea. Shin was washing dishes in a restaurant at the age of 14. The dream of owning a restaurant was to serve others, and "strengthening our neighbor —to me, that means giving our customers our very best, just as my friend's family served me. We can always offer a smile and a hot meal."
BIBIBOP's food is from time-honored flavors and heathly ingredients inspired by traditional Korean dish bibimbap. BIBIBOP boasts it has flavors that no other has in its quick and nutritious meal.

The new location will be in the Parkway Centre North shopping plaza located in front of Best buy and behind Chick-fil-A. This will make the 12th location in central Ohio since 2013 when the company was started. A total of 32 locations throughout the Eastern Part of United States including Ohio, Illinois, California, Maryland and Washington, D.C.