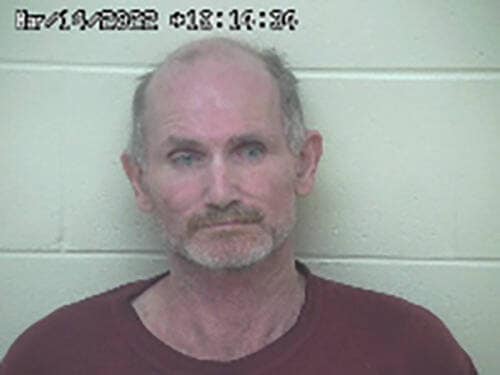 NEW BOSTON – A viral video exposing a 54-year-old man of possible child sex crimes from New Boston has led to an arrest.
According to Scioto County Sheriff's department, the arrest has been made after a viral video exposed the man at the local Walmart.
The investigation revealed that an adult male was talking to what he believed to be underage children. The conversation was sexual in nature, and inappropriate pictures were being sent. The adult male was attempting to meet up with the underage children at Walmart, as they had discussed online. While the adult male was at Walmart he was confronted by this group, at which point the adult male walked away from the area.
Sheriff Thoroughman stated that detectives responded to the alleged suspects house located in New Boston, Oho. Detectives seized several electronic items and obtained search warrant for these items. The
male subject was arrested as a result of this investigation.
On Saturday a video from Predator Catchers International exposed the New Boston man after they allegedly set up the man for a meet-up at the Walmart posing as an 11-year-old child online and her 19-day old sister. The group accused Randolph Hockenheimer of having sexually explicit conversations online with the decoy child and then showing up to meet.
During the video, they chase the man as he leaves Walmart, and into the street where New Boston police department was called to the scene. The police department detained the video group and allowed the man to walk away.
When the predator group tries to explain to the officer their investigation, he explained that Ohio law states only law enforcement can conduct those operations. The officer then suggests that they take the information to Scioto county sheriffs office and ask them to investigate the alleged crimes.
Arrested was Randolph Victor Hockenheimer, age 54 of New Boston, Ohio. Hockenheimer has been charged with two counts of Attempted Importuning, a felony of the 4th degree, and one count of Disseminating Mater Harmful to a Juvenile, a felony of the 4th degree. Hockenheimer is currently being held in the Scioto County Jail on a $15,000 bond and will appear in Portsmouth Municipal Court today, Tuesday, March 15, 2022. Because forensic examiners have not been able to fully search electronic devices yet, more charges may be pending, and a possible grand jury indictment could happen at a later date.
The video of the catch is below, warning there is some graphic language and information in the video: