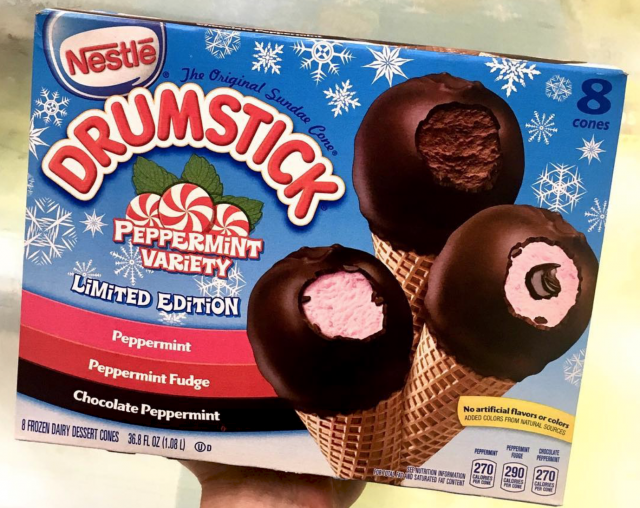 USA – Nestle has been making the famous drumstick for years, even offering variants of carmel core and fudge core. Now they are offering another level of drumstick, peppermint edition.
The Peppermint variety pack features three different holiday-inspired flavors you have your choice of Peppermint, Peppermint Fudge, and Chocolate Peppermint.
Available at Large brand stores like Walmart and Krogers, they come in a eight pack so one of the three flavors will only have two.