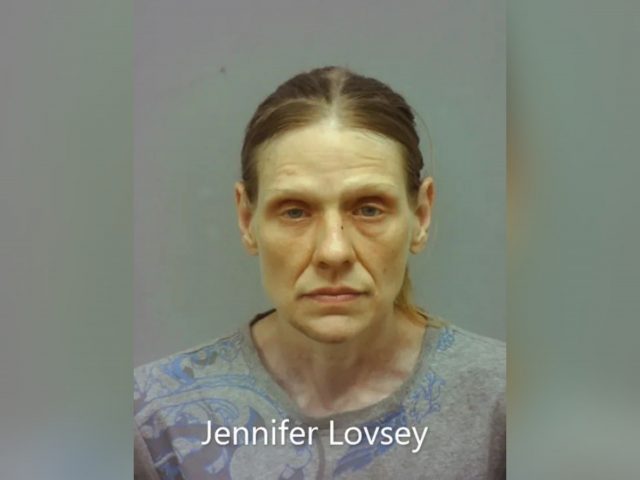 Nelsonville OH- At 05:45PM Officers responded to Jefferson St for an investigative complaint. The caller reported that he found the dumpster behind his residence had been tampered with, and trash was scattered around it. Security footage showed a female tampering with the dumpster. Jennifer Lovsey was trespassed from 273 Jefferson St
At 06:33PM Officers responded to Jefferson St for a report of a trespassing complaint. The caller from the previous call reported that a female who had been trespassed from his property has returned.
Officers knocked on the door of the residence where the female in question lived and through a window, the female could be seen attempting to barricade the doors. A male resident opened the back door of the residence and let Officers in.
When Officers attempted to place the female in cuffs, she immediately pulled away and kicked one of the Officers in the chest area. Officers deployed their taser at this time, however, the female pulled the taser probes out and began resisting arrest again. Officers were able to gain control of her arms and place her in handcuffs without further incident.
Jennifer Lovsey was charged with Criminal Trespass, Resisting Arrest and causing Physical Harm to an Officer, then transported to the Southeastern Ohio Regional Jail.