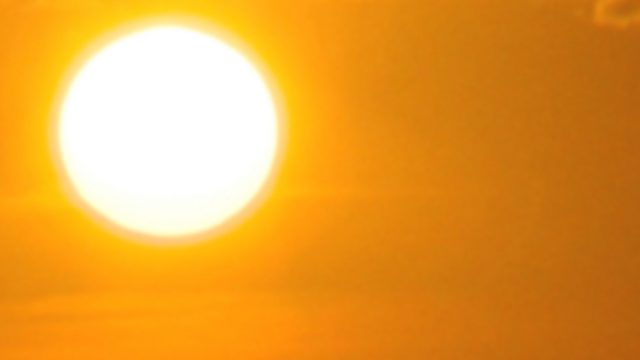 OHIO – National weather has issued a heat advisory for Monday, which could cause issues for people who are sensitive to high heat.
Heat Advisory will be in effect from 12 pm today until 7 pm. Heat index values will be between 100-104 degrees in the advisory area. Locations near the area are the areas most likely to exceed heat of 100 degrees.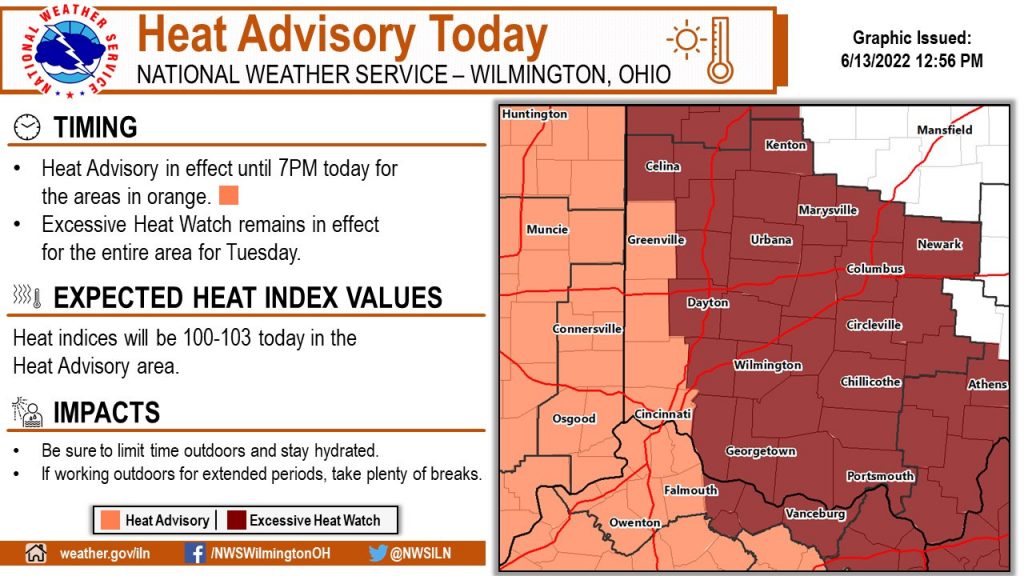 Long term forecast from National Weather calls for the same the next few days, along with Severe Thunderstorm watch for some Southern Ohio areas.