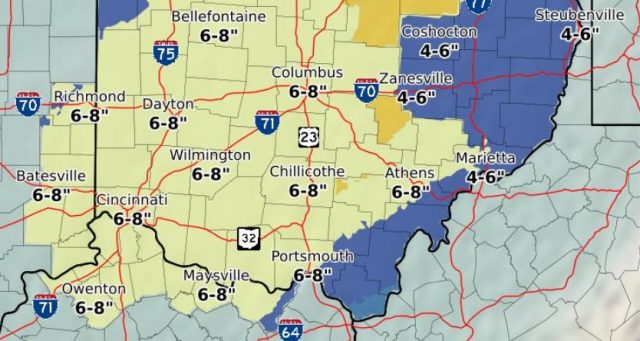 OHIO – National weather says after the bitter cold weekend we may be faced with up to a foot of snow at the beginning of the week.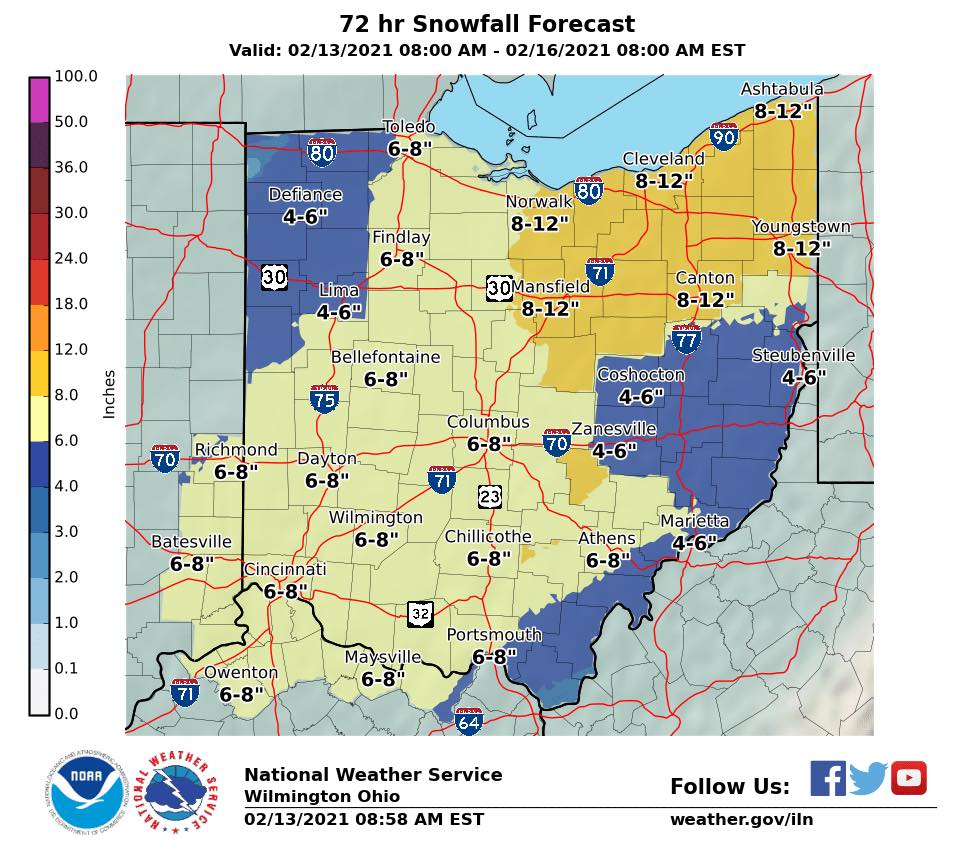 National weather is calling for 6 to 8 inches of snow in the Southern Ohio areas with more snow falling in the North. The service says that the storm has the potential to drop even deeper snow but predictions are too far out to call that.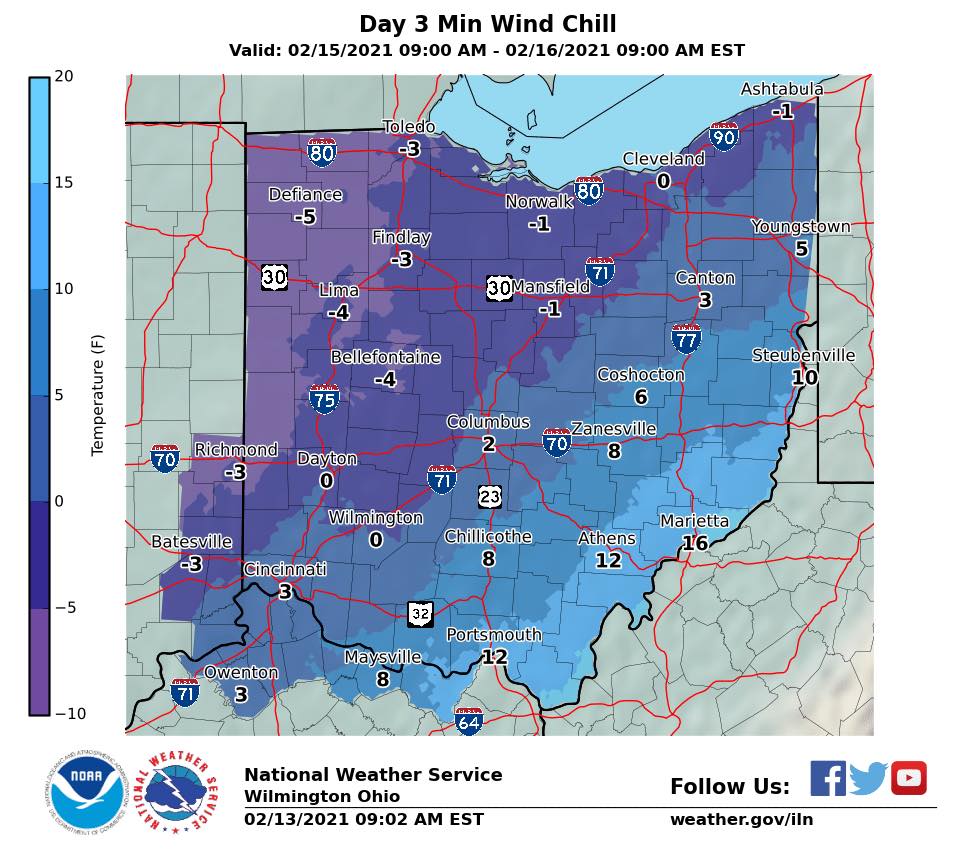 Snow is predicted to start on Sunday night with the heaviest snow on Monday, Febuary 15th, with snow conceding on Tuesday.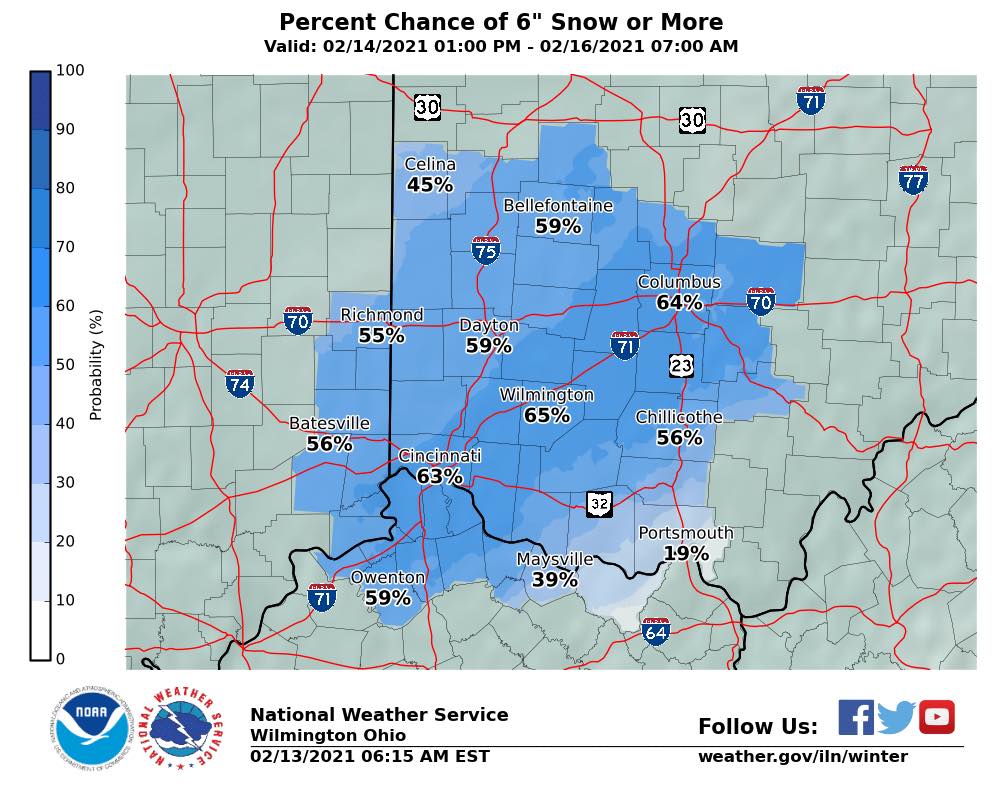 A Hazardous weather warning has been issued for 2/14/21 from 7 pm to 2/16/21 at 1 am