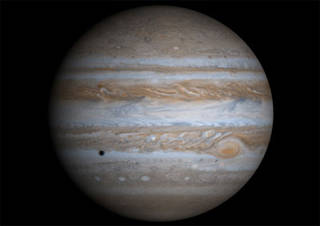 US – NASA has reported that they have discovered another 12 moons orbiting around Jupiter bringing the count to 92.
According to NASA scientists say that they, "are getting so good at spotting tiny moons orbiting distant, giant planets that the International Astronomical Union has decided the smallest will no longer be given mythological names unless they are of "significant" scientific interest."
The moons were discovered in 2021 and 2022 by telescopes in Hawaii and Chile, and confirmed by more scientists.
Jupiter is the largest planet in our local solar system, but until this discovery did not have the most moons, that record was held by Saturn which has 83.
Scientists say that more moons could be discovered as new technology to view and count the satellites.