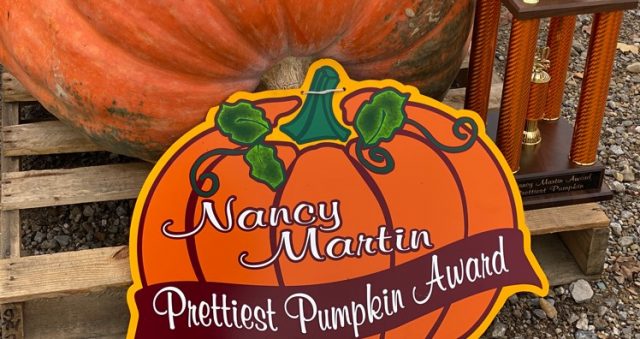 CIRCLEVILLE – Decades ago a woman approached a group of growers suggesting that there should be more than the largest two pumpkins that should win a prize, that other qualities to a summer-long grow and hard work should be recognized.
That woman was Nacy Martin and as a result of that conversation, a meeting of the area growers and others interested in learning how to grow giant pumpkins was held.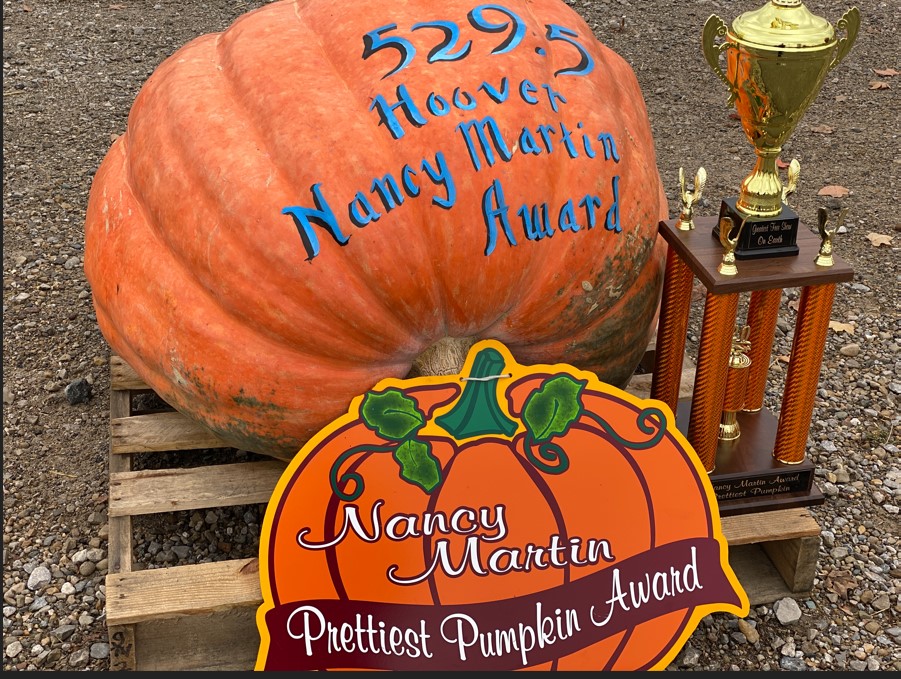 Nancy became the secretary of that organization which promoted better growing methods and the sharing of ideas and information about growing the pumpkins in general, from amateur to professional. This helped flourish the local group from an initial handful of growers to over 50 today.
In her memory and dedication, and interest to the association in having the prettiest giant pumpkin displayed growers along with Circleville Pumpkin show established the Nancy Martin Prettiest Pumpkin Award in 1996. The winning Pumpkin is announced as part of the weigh-off at the Pumpkin Display.
Next week when you are admiring the biggest Pumpkins make sure to note the prettiest also it will sit not too far from the largest.