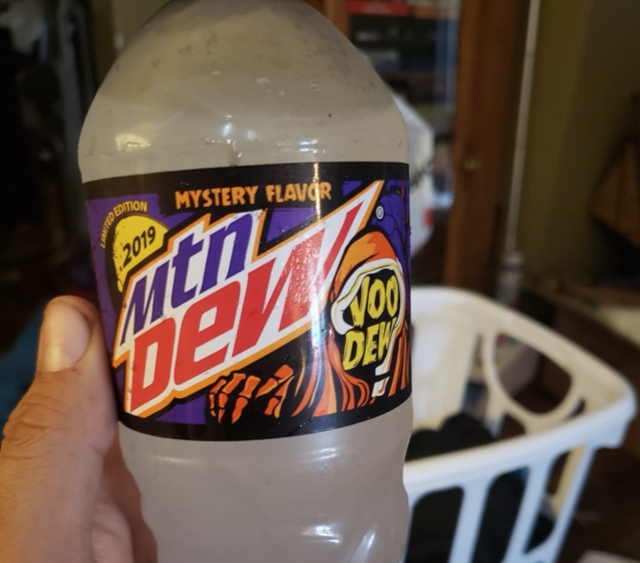 Ross – As summer comes to a end, fall flavors like pumpkin flavored everything are on the rise. Mountain Dew took a jump on this bandwagon and released a special edition mystery flavored halloween themed drink called "VooDew."
The Pepsi company released the news via "Dew Nation" with a few photos on instagram and twitter in July. With no release date people have been looking for it for several weeks.  News broke a week ago when fans started grabbing up the special flavor and posting it online, but no one local to Ohio had yet to find the flavor.
Today a friend of mine grabbed up four of the special flavor in Findlay Ohio, so its now hitting stores. Fans say the flavor maybe candy corn in flavor, have you tried it?
New, limited edition Mountain Dew Voo-Dew is out now! It is described as a "mystery flavor" and is a nondescript cloudy white color. I heard people (on Reddit, I think) describe the flavor as like eating a handful of Skittles. I don't think that's far of… https://t.co/v4KR59MBRw pic.twitter.com/zPXrsKe7Ui

— Candy Hunting (@CandyHunting) August 24, 2019