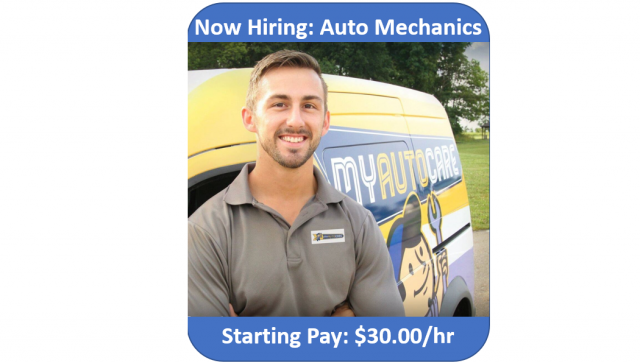 CIRLCEVILLE -Searching for ASE Certified or equivalent Mobile Auto Mechanics to assist in servicing Columbus and the surrounding areas. If selected as one of our Mobile Auto Mechanics, we will connect and dispatch jobs to you in your service area while offering full administrative support. The pay rate will start at $30.00 – 50.00
$1,000 sign on bonus After your first 250 hours
SALARIES UP TO $91,000 PER YEAR!!!
Call or email to find out our pay rates and qualifications
Let us handle the administration and you do what you do best! We pay per the job on a weekly basis. Although we do offer positions as W2 employees, as a partner technician of ours, you can:
– set your own hours based on your availability
– get paid by the job or billable hours
– accept/decline as many or as little jobs as you would like
As one of our Mobile Auto Mechanics, we will require the following:
– ASE or comparable Certification (we offer assistance with certifications)
– Insurance (we offer assistance with setting up your business insurance)
– Mechanic contractors must have excellent diagnostic skills (assistance will be given by our dispatcher)
– Tools must be provided by the mechanic contractor (we offer a leasing program for vehicles, diagnostic software, and other equipment)
– 5 or more years of experience is preferred for our auto mechanic contractors. Auto dealership experience preferred.
– Mechanic contractor must be "clean-cut" and have good communication & people skills.
As a partner, you will be given the opportunity to serve:
– USPS
– Columbia Gas
– Autozone
– Uhaul
– The Redcross
– And many more
Currently looking for mechanics in Franklin County, Pickaway County, Fairfield County, Ross County, Perry County, Licking County, Athens County, OH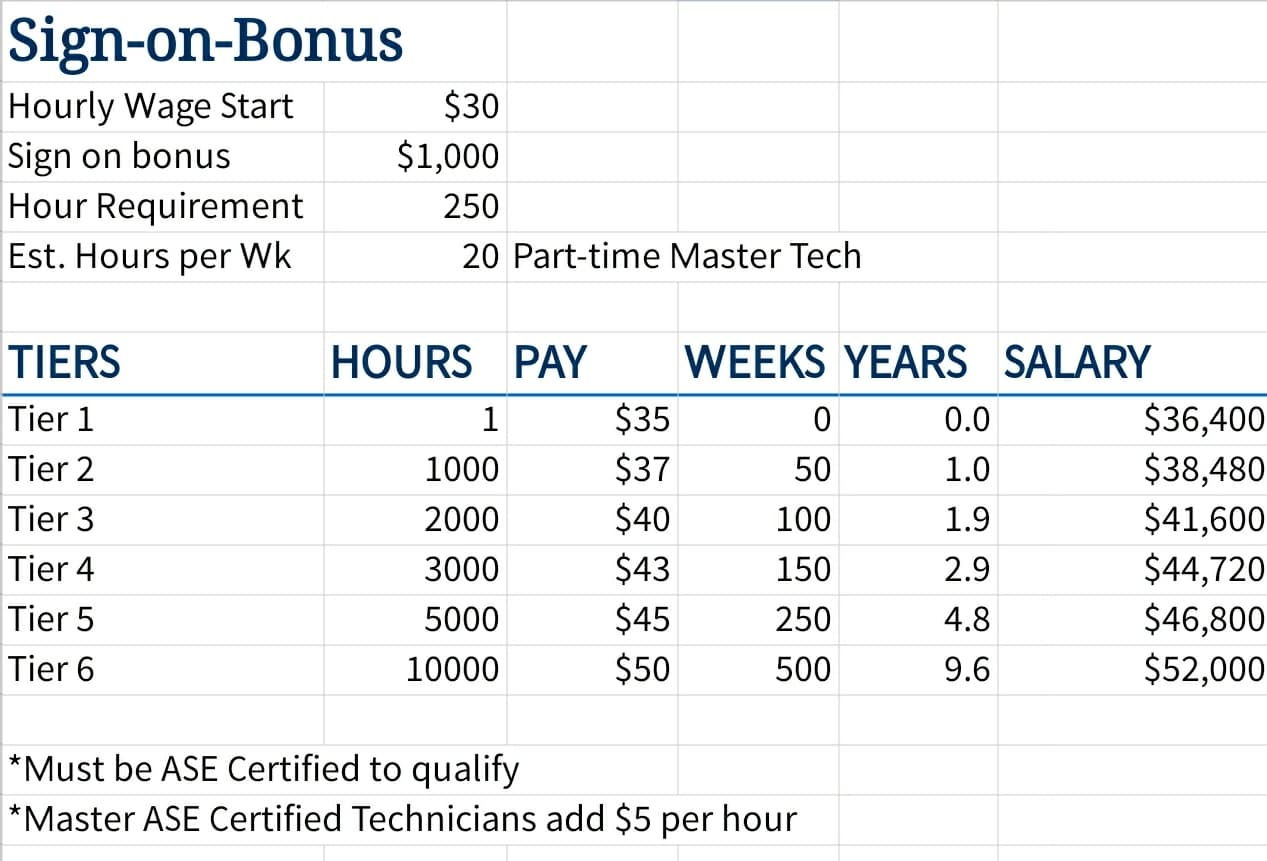 If interested, please contact us via email or phone at (724)-549-3555. Thank you for your time and we hope to hear from you soon!
Job Types: Full-time, Part-time, Contract
Salary: $30.00 to $50.00 /hour based on qualifications
Job Types: Full-time, Part-time, Contract