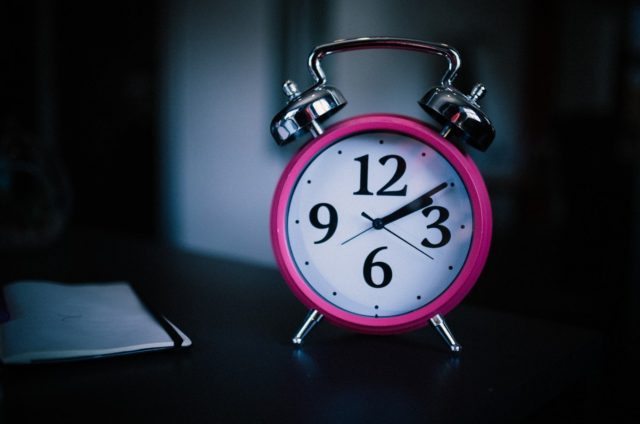 "This is an important discussion to have given how modern technology has changed the way we live our lives today, as well as the fact nobody enjoys the "spring forward" and losing an hour of sleep," said State Senator Bob Peterson in 2019.
This has been a consensus not just in Ohio but across the US, most bills in State governments claim that people generally loathed switching of the clocks twice a year, most predominately in the spring when people lose an hour of sleep. Some people even complain about fallback time of daylight savings saying it changes their regular natural clock.
Daylight Savings Time was first used in the United States during WWl. During that time, extending working hours would use less artificial light and save fuel for the war. Jumping ahead to the current time, some studies have found that time change actually increases energy use. But, daylight savings wasn't a regular thing until April 12, 1966, when President Lyndon B. Johnson signed the Uniform Time Act into law.
Several bulletins were cited by Peterson during his testimony in Ohio courts, one of his safety concerns and consideration for the current time change included endangering the lives of drivers and passengers due to sleep deprivation.
Other bills have cited loss of production at work, workplace injuries, mental illness issues such as suicide and drug use, even miscarriages due to the stress of adapting to change.
In 2020 32 total states have engaged in legislation to establish Daylight Saving Time (DST) as the official time year-round, and all states have filed some sort of legislation around the hour of time since 2015.
A list of states from Farmer's Almanac bills was introduced in 2015.
In 2018, Florida voted to make DST permanent. The Florida Sunshine Protection Act was passed in the state Legislature with overwhelming support for year-round daylight saving time.
In 2018, California voters approved a proposition for year-round daylight saving time. But the proposition required a two-thirds vote of the California State Senate which was never brought to a vote because the federal government failed to give the state approval for the time change; the bill died.
Unfortunately, the California State Senate Committee on Energy, Utilities and Communications did not bring AB 7 up for a vote and the bill died."
In 2019, six more states passed legislation for year-round DST, if authorized by Congress: Arkansas, Delaware, Maine, Oregon, Tennessee, and Washington.
In 2020, Utah passed a bill to end the practice of "springing forward." Joining Utah were: Georgia, Idaho, Louisiana, South Carolina, and Wyoming.
As of the end of last year, at least 32 states have considered 85 pieces of legislation, with varying success.
Eventually Federal will start to notice that states are taking steps to end Daylight savings, what do you think?
Daylight Saving Time begins on Sunday, March 14, 2021, at 2:00 A.M.  On Saturday evening, our clocks need to "spring forward" one hour.