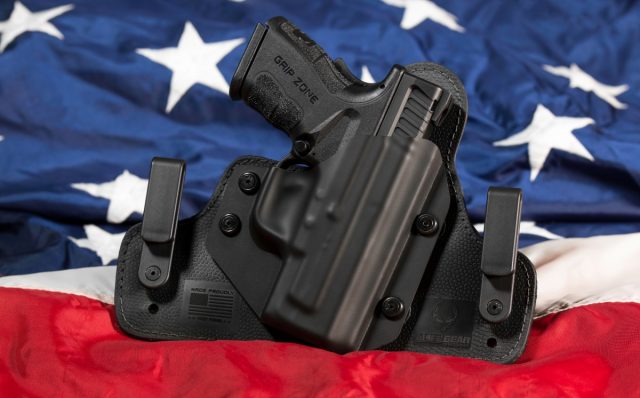 OHIO – In 2021 Ohio saw a significant increase in people who carry guns, Ohio attorney General also introduced a new way to report stolen guns.
Today Ohio Attorney general released the 2021 concealed-carry report and according to that report
In 2021, county sheriffs — administrators of the program — issued 202,920 (new or renewal) licenses, a 20% increase from the previous year. They also denied licenses to 2,668 applicants who failed to meet state-mandated requirements and revoked 420 licenses for causes including felony convictions and mental incompetence, as required by law.

This report, per Ohio Revised Code Section 109.731(C), details 2021 data supplied by the Ohio Peace Officer Training Commission, a division of my office. Among the statistical highlights:

• Sheriffs issued 94,298 new licenses in 2021, slightly fewer than the number issued the year before.
• The number of licenses renewed was 50% higher than the 2020 total and a record high for the
program.
• The number of regular licenses denied in 2021 rose significantly — 50% — setting a record for the second consecutive year.
To help combat the problem of stolen guns, my office in 2021 introduced the Ohio Stolen Gun Portal, a searchable website that seeks to enhance public safety by helping to identify and recover stolen firearms. This new tool is intended to protect innocent buyers and traders, and provide opportunities to get stolen firearms back into the hands of their rightful owners.
Franklin County was the top in the state in issuing conceal carry at 60,60 new licenses total of 7,525, and Ross County was one of the least issued at 206, 358 total.
Pickaway county is below, the full report is here: https://www.ohioattorneygeneral.gov/Files/Reports/Concealed-Carry-Annual-Reports-(PDF)/2021-CCW-Annual-Report