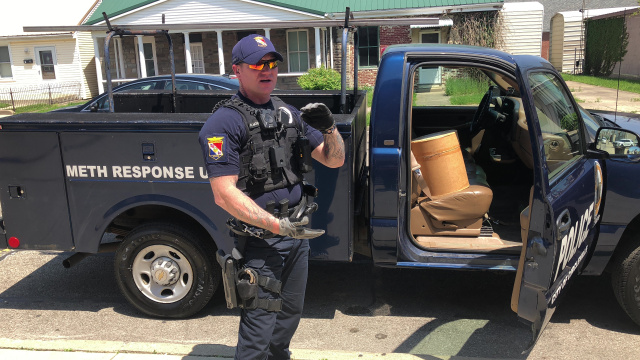 CIRCLEVILLE – The Circleville Police Department received the truck from the DRMO, of the Federal Government for free.  With the increase in the methamphetamine production in over the last few years, CPD sent three local Circleville Officers Morningstar (K9), Officer Fisher, and Detective Davis through the federal government training program for free.  They are now trained to take care of the meth labs, and often tossed away chemicals from "shake and bake" pots, (Shake and bake method requires mixing chemicals in a soda bottle).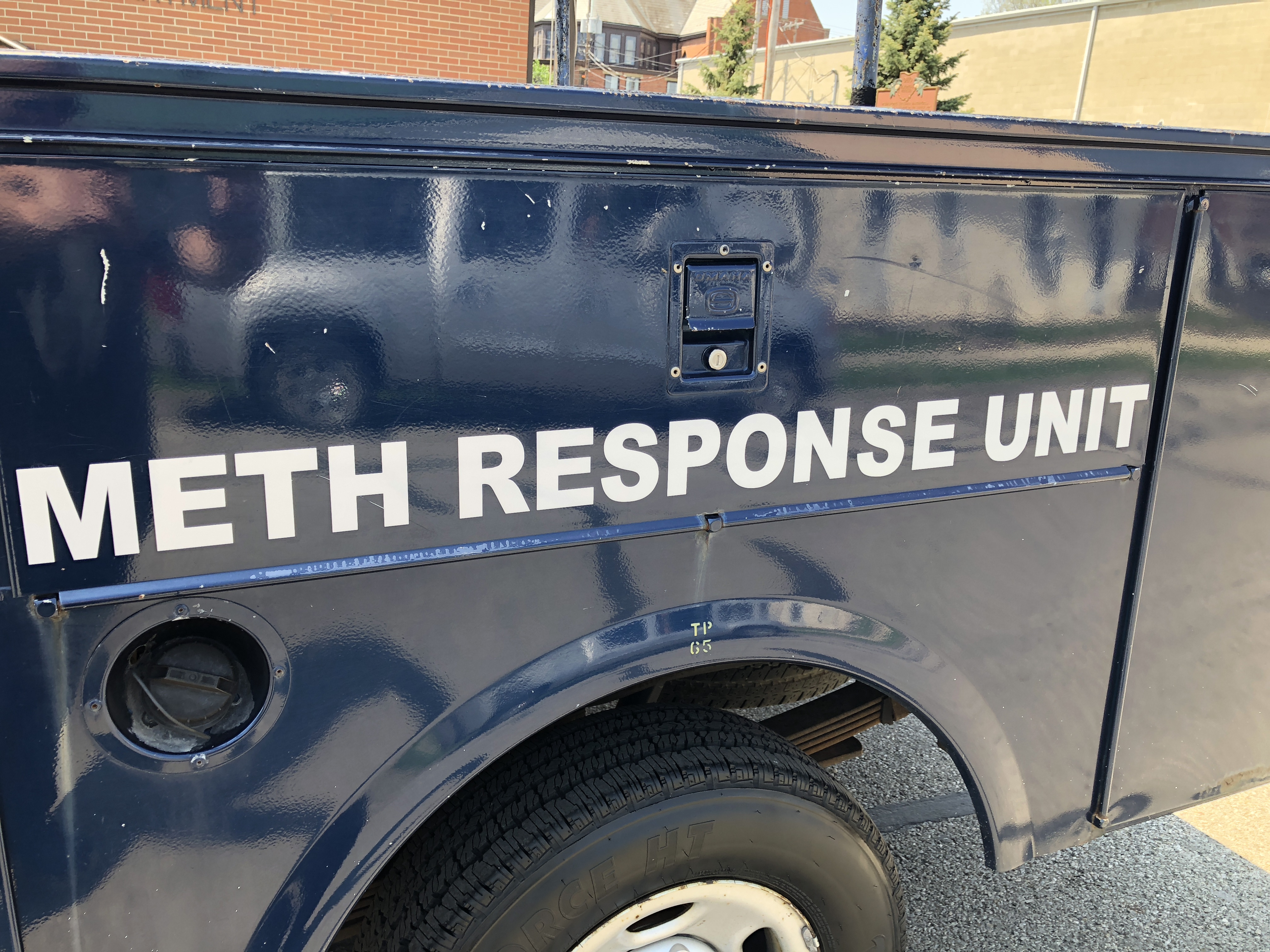 Previous to the addition of the Meth Response unit vehicle, Officers had to move the chemicals, suits, and other neutralizing agents in cruisers and unmarked cars when it was needed.  "Having a unit with all the equipment on board, the officer can hop into this vehicle and get to the scene as fast as possible.  We can also use this if another jurisdiction needs assistance. Our officers are not limited to just Circleville they can go to other agencies that may not have the specialty training.  So we can help them as well as they have helped us in the past," said Sgt. Hafey.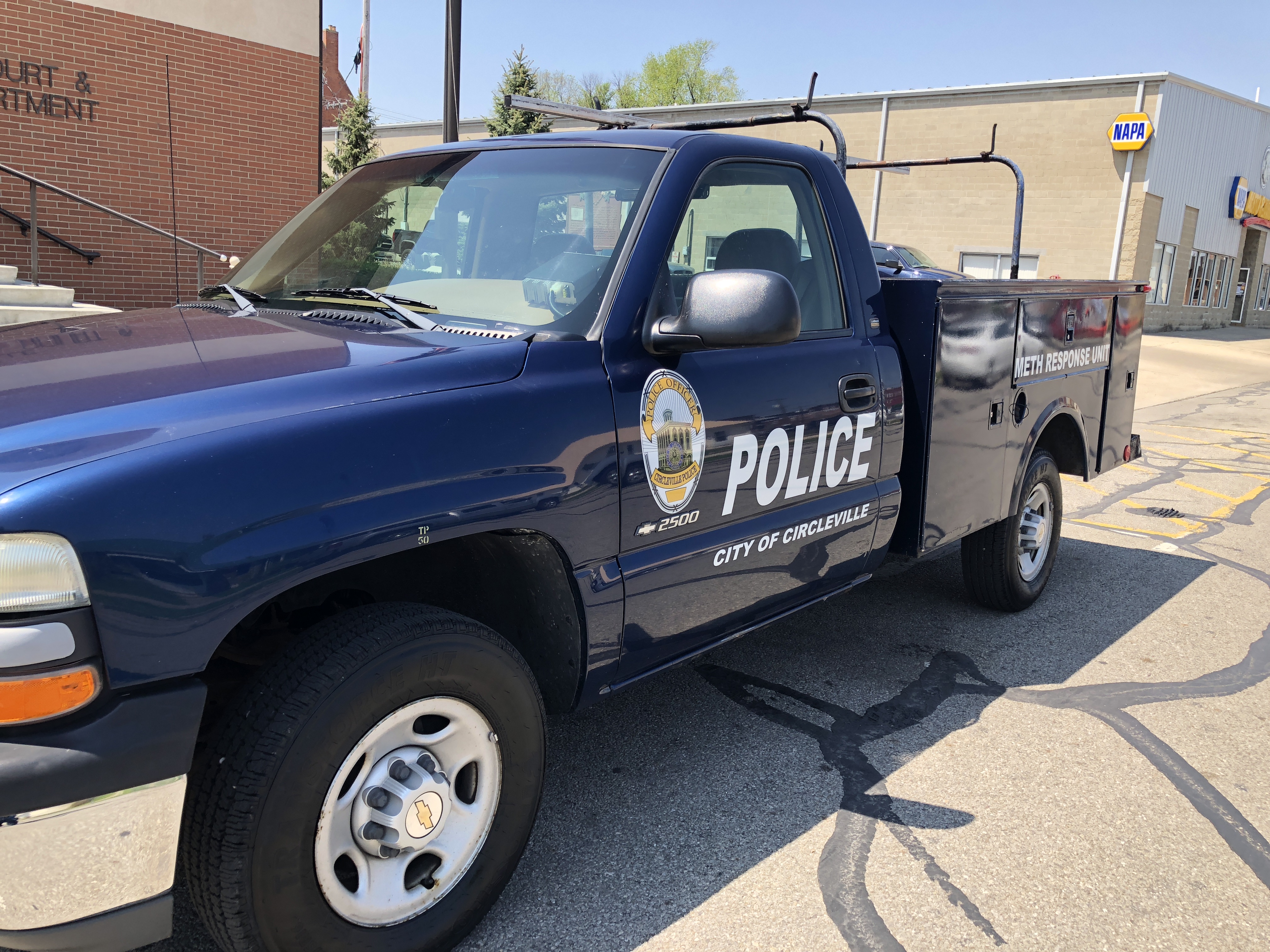 "The chemicals from producing meth are extremely dangerous and can explode when the lithium is in contact with water.  Locally they have been found in parks and tossed away in bushes, making it dangerous for the community," said Sgt. Hafey of the Circleville Police Department.
"Its basically a Hazmat situation," said Officer Morningstar, "We quadrant it off, we put on our safety equipment and deal with the situation.  I have been requested on a traffic stop by Ohio State Patrol and Ross county where the vehicle itself was the meth lab.  So these people were driving around cooking this stuff in the vehicle.  With all these dangerous chemicals mixed together releasing a toxic gas.   I've never seen a meth lab that wasn't in or near a child's bedroom.  As a parent myself you would think, this is my most prized possession of my life, your legacy and you're going to put this around them?"
"We attained the Truck for free, we added the lights from an older cruiser, and reused a siren also.  We tried to make it as cheap as possible for the city.  We feel this truck is extremely prudent in today's law enforcement.  It is an emergency response vehicle and citizens should treat it as such if you see it with lights and sirens. You may see this vehicle parked around Circleville, it doesn't mean your neighborhood has a meth lab, we may take it just like any other cruiser," said Sgt Hafey.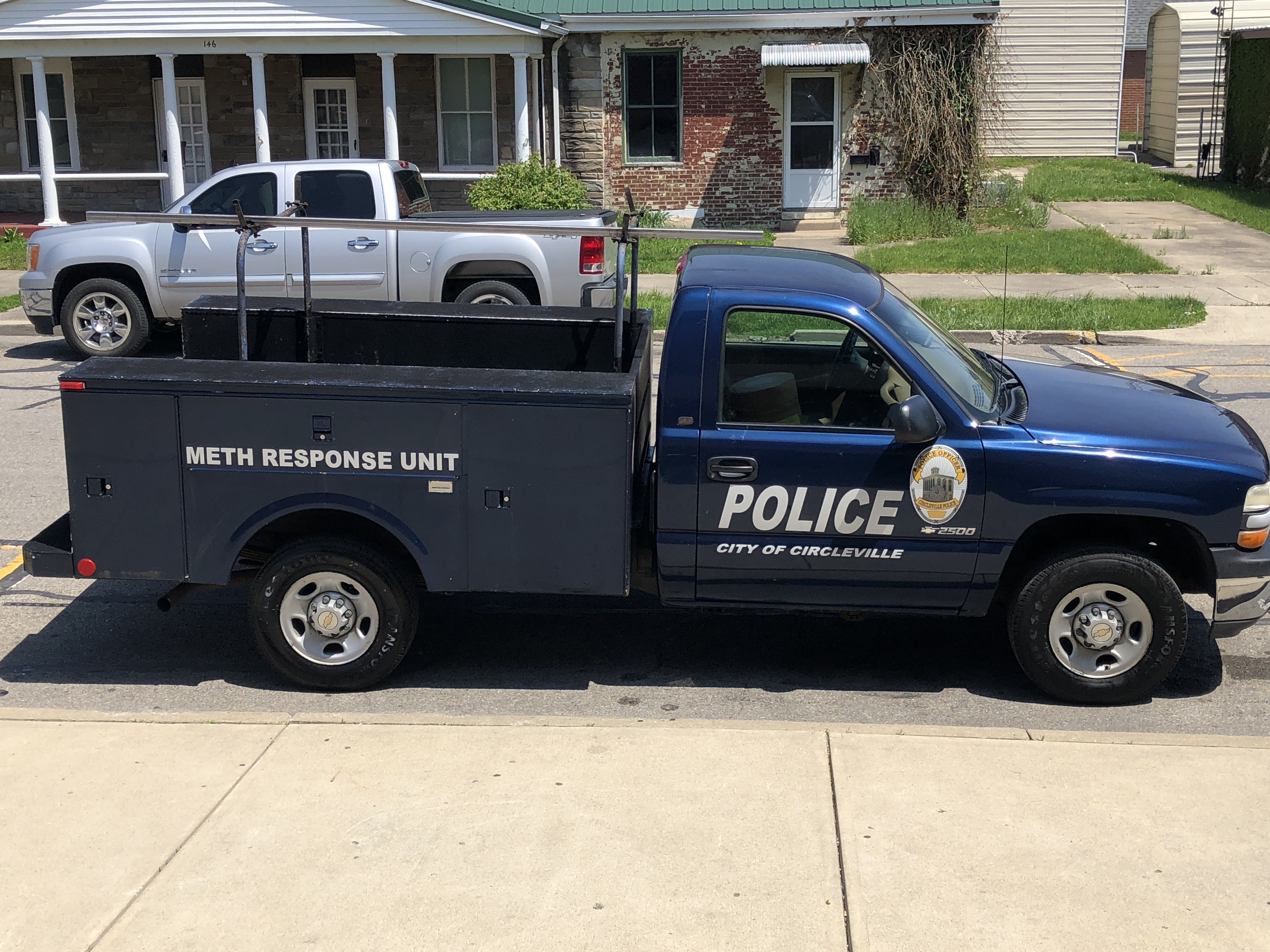 "The cost of clean up is significant, said Chief Baer, if you did not do the proper cleanup and ask for Federal Government for assistance the entire bill is on you.  So having this ourselves saves the Circleville community money.  We are always asking for favors from other partnering agencies. You probably have seen Chillicothe up here, Lancaster, OSP, and Pickaway Sheriffs department.  Its nice to give back and offer something to them as some Departments do not have the training."
"We are striking as hard as we can to balance, enforcing the law and making this community the best for the kids. I thinking the future we can have a much better community.
"All the officers have sharps containers, so if you find a needle.  Any of the officers are trained to handle them and dispose of them properly.  It's not only about the enforcement but the safety of our community, Chief Baer Circleville Police Department.
For anonymous drug tips or crime tips call 740-477-DRUG (3784) or [email protected]