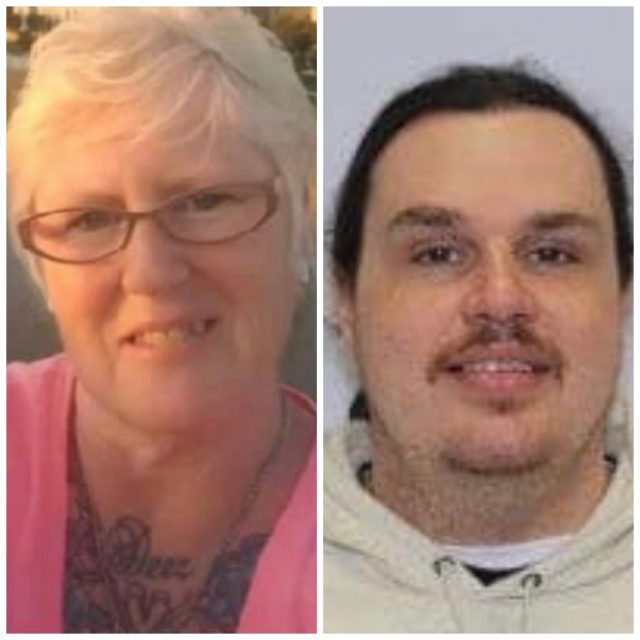 MISSING PERSON – WE ALSO WOULD LIKE TO TALK WITH THIS PERSON OF INTEREST:
53-year-old Donna Harris is from the city's west side. She was reported missing November 20, 2019.
Harris was last seen in the 3000 block of Clime Rd. She was last seen wearing blue jeans and a gray hoodie with the words "under his armor" written in yellow.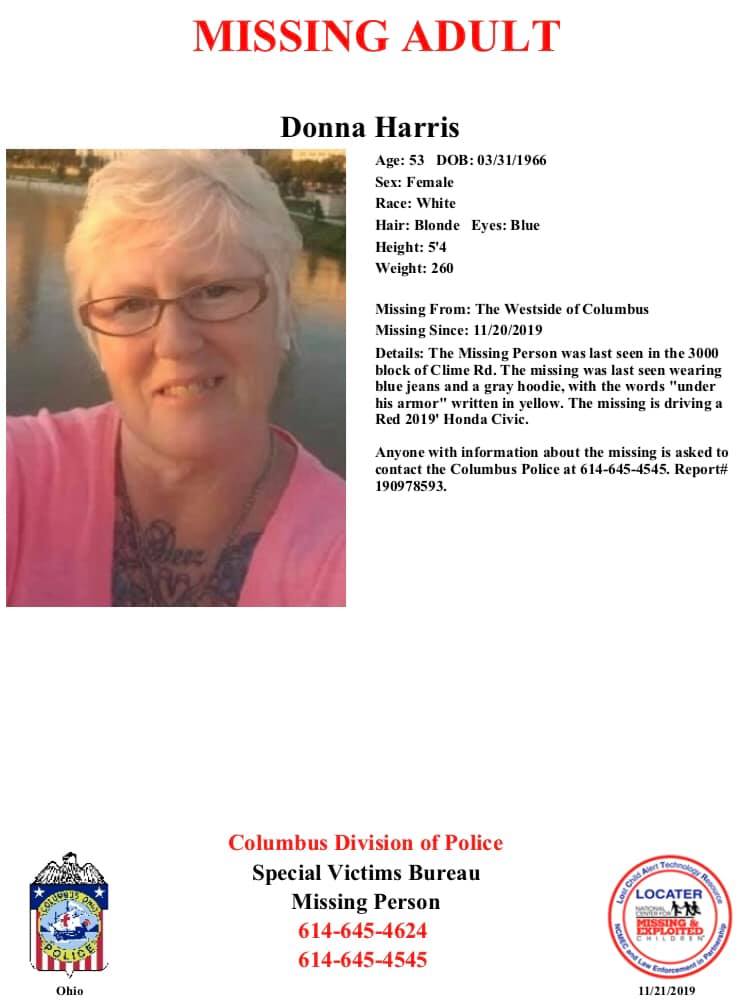 Harris drives a red 2019 Honda Civic.
We believe the last person to see her is 34-year-old Justin L. Eastman. He's 6', 230-260lbs., brown hair & eyes.
Anyone with info about Donna Harris' whereabouts or the whereabouts Justin Eastman is asked to contact CPD's Missing Persons Unit at 614-645-4624 or [email protected]