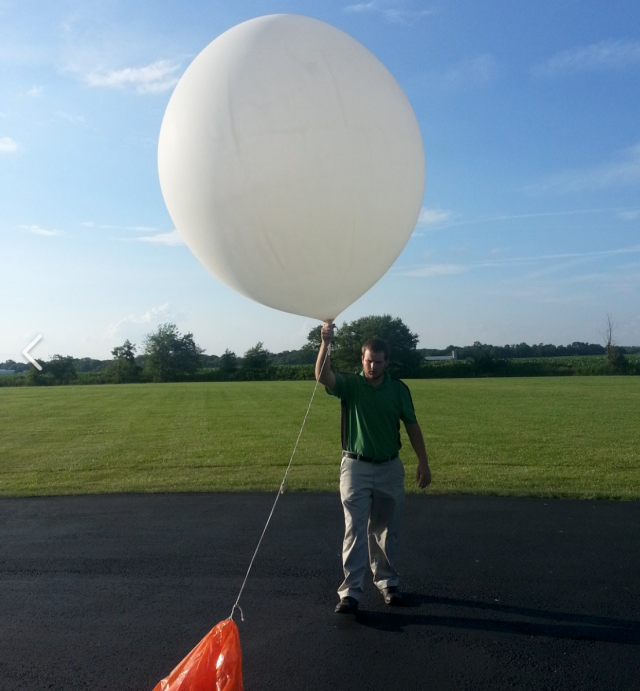 WILLIMINGTON – A local man who left the area to pursue his dreams of being a meteorologist says he's coming back to Ohio to work for his dream job.
Nate McGinnis said, "he feels blessed beyond belief to see this dream come true so early in my career, and I look forward to serving all of my friends of family that live in the area."
McGinnis has accepted his dream job of working for his home weather station, the Wilmington, Ohio National Weather Station that serves over the Pickaway County area. McGinnis Volunteered at the station while attending Ohio University to complete my Masters several years ago. Since 2017 he's been working at the National Weather Service in Jacksonville Florida.
"It's been a pleasure learning and serving at the NWS in Jacksonville. From day 1, it's been a wild journey full of amazing weather events. These events lead to an enormous amount of growth and I'm extremely appreciative to all of the co-workers who've shared their expertise along the way. Now that it's onward to Wilmington, I guess it's time to freshen up those winter weather forecasting skills. WHO'S READY FOR SOME SNOW?!"
McGinnis went to school at Circleville City Schools from 3rd grade to graduation. Then attended Evangel University in Springfield, Mo for two years. Transferred to Ohio University in Athens and completed my bachelor's there. Now he will join Willington in September 2019.