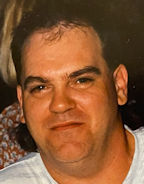 Melvin Mitchell, Jr. left this world on his 67th birthday at the home of his daughter following an extended illness.
He was born on December 22, 1953, to the late Melvin and Charlotte Skiver Mitchell.
He is survived by his loving wife, Karen (Detty) Mitchell; his two daughters, Miria (Leland) Ford, Edinboro, PA and Tiffany (Rufus) Valentine-Lowman, of Kingston; grandchildren, Lane "Baby Dill", Shamus "Spanky" and Evelyn "Izzy" Ford; Tori B., Savana and J.T. Valentine. He grew up with his older sister, Judy Adams and younger brothers, Marty (Ellie) Mitchell and Wesley Mitchell and a half sister, Lindsay Mitchell; also surviving are his in-laws and special friends, Jim and Becky Gilliam, of Londonderry. He was predeceased by a son-in-law, Jason Valentine.
In 1972 he graduated from Huntington High School. He loved to play basketball with his buddies as well as playing jokes on them. He met the love of his life, Karen at the hospital while he was visiting a friend, Gary Mills that was her cousin. They ended up getting married January 6, 1973, on a very snowy day. They have experienced many things together in their marriage just days of 48 years.
One of Melvin's favorite job was at Johnny's Chicken. He had some fabulous cooking skills. He then moved onto a bigger job to provide for his family at RCA for 33 years. He worked many hours until they closed the doors for the last time. He was a member of F.O.E. Aerie #600, Paint Creek Coon Hunter's Club and Vigo Baptist Church and former member of Liberty Township Fire Dept.
He had numerous family members and friends he considered as family. He loved to watch his grandkids no matter what they were doing, from football to dance to pygmy goats and lambs. Always there to lend a hand. He will be greatly missed by all who knew him, including Leo, Ivy, Addi, Pumpkin and Cupcake (his special furry friends).
Private funeral service will be held on Monday, December 28, 2020 in the WARE FUNERAL HOME with Pastor Chuck Ramsey officiating. Public burial will follow in Londonderry Cemetery. Private calling hours will be held Sunday in the WARE FUNERAL HOME. A special memorial service will be held at a later date.
In lieu of flowers, memorial contributions may be made to the www.kidneyfoundation.org
     You may sign his online register at www.warefh.com