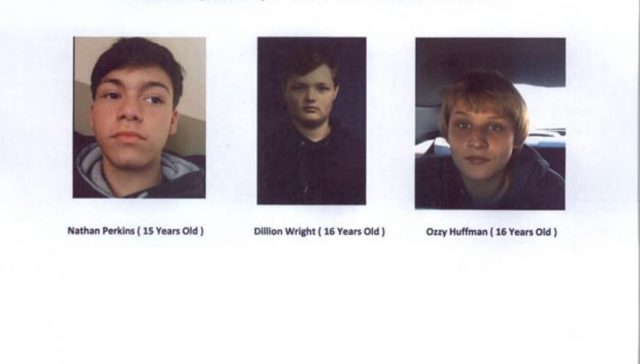 MEIGS COUNTY – Three boys went missing on Thursday January 7, 2021 one of those boys has now been found but two others are still missing.
The three boys were last seen at 9 am in the Village of Pomeroy, one of those boys 16-year-old Nathan Perkins has been located, but 16 year old's Dillion Wright and Ozzy Huffman are still missing.
If you have any information, please call 911 or the prosecutors office investigator Michael Oliver at 740-444-7624 or sheriffs office.