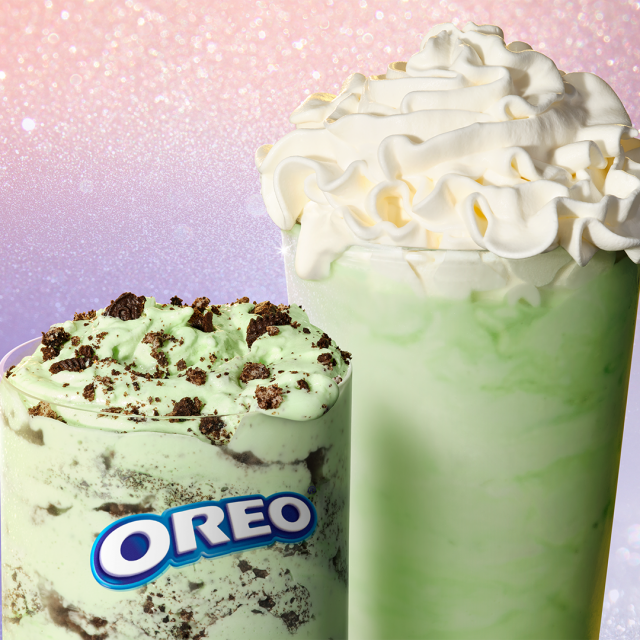 US – Mcdonald's has several items that have their own almost cult following one of those is the shamrock shake, this year they are also bringing back another Shamrock item, the Oreo Shamrock McFlurry.
The green Shamrock shake rolls out on February 20 at all participating locations, and along with it comes the Shamrock Mcflurry a oreo mint shake.
"The only thing more refreshing than the delicious taste of a Shamrock Shake is the way that minty green hue makes the 'will-winter-ever-end' blues go away. In our 50+ years of serving up this tasty treat."
The Shamrock Shake® – creamy, vanilla soft serve, blended with our unmistakable Shamrock Shake flavor and finished with a tasty whipped topping.
The OREO® Shamrock McFlurry – the perfect combo of vanilla soft serve with our Shamrock Shake flavor and OREO® cookie pieces. This menu item first debuted in the U.S. during 2020 Shamrock Shake SZN, and now it's back by popular demand.