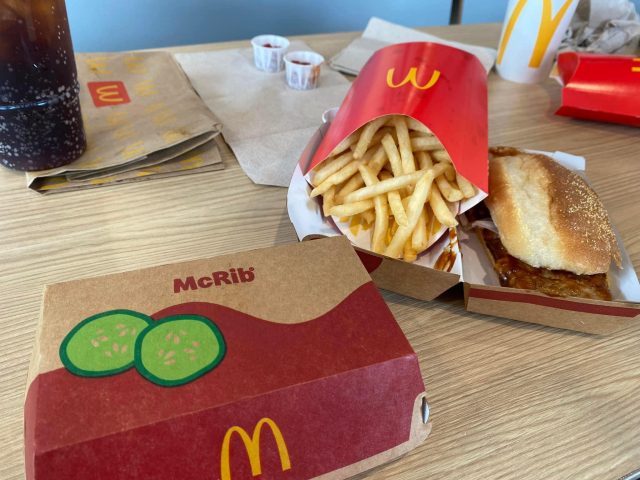 CIRCLEVILLE – The Iconic McRib is back but as usual for a limited time.
An almost cult-like following has occurred after years of limited-time releases year after year of the BBQ burger. Mcdonalds announced that today October 23, 2022 the McRib is back on the menu, and of course for a limited time.
Mcdonalds calls this year McRib offering the "farewell tour" of the sandwich but I don't think it will go away forever.
The perennial fan-favorite sandwich features seasoned boneless pork dipped in a tangy BBQ sauce, topped with slivered onions and dill pickles, on a toasted homestyle bun.
The sandwich was first introduced in 1981 in Kansas City, Kansas where it quickly became a regional hit before expanding across the country and becoming one of the brand's most highly anticipated limited-time menu offerings.
An online tracker of the famous sandwich has spotted it already in Columbus in multiple locations today.
Mcdonald's says that it will offer the sandwich through November 20, 2022.