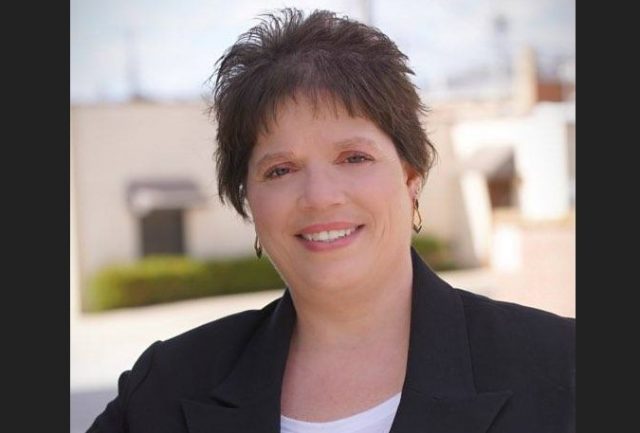 Marsha A. Few, lifelong resident of Pickaway County and 20+ year employee of the Pickaway County Auditor's office has announced her candidacy to run as the Democratic candidate for County Auditor.
Marsha has been a vital part of the real estate division of the Pickaway County Auditor's office for over 20 years. She has taken the lead on such programs as the Current Agricultural Use Value (CAUV) program administered by the Auditor's office. She also handles the creation of parcel numbers for new splits and plats. Marsha also works closely with the appraisal staff as they complete reappraisals, triennials and annual contracts for new construction. In our growing county, it is important to have a candidate that has knowledge of these processes. Marsha also handles other real estate duties such as deed transfers, agricultural districts, and tax incentives for both residential and commercial properties.
Few has been a part of technology upgrades over the years. The latest being the integration of a real estate system that is used by multiple large counties in Ohio.
Marsha's commitment to our community is evidenced by her involvement in many different organizations and associations. She is a 16 year advisor of the Buttons and Bowls 4-H Club, a 12 year coach of the Logan Elm High School girl's bowling team. She is currently serving as the Logan Elm Athletic Booster president and is past Treasurer and Director of The Pickaway County Agricultural Society.
Prior to her time with the Auditor's office, Marsha had extensive experience with accounting and payroll. Both also important aspects of the Auditor's office.
Marsha plans to continue to work with the county IT Department in maintaining and updating technology that is already in place in the office. She knows that an open door policy to taxpayers and county officials is already a priority in the office and she will continue to build on the working relationship with other elected officials and department heads.
Marsha has worked closely with current Auditor, Melissa Betz, and understands what it takes to make sure properties are appraised at their fair market values, taxes are calculated timely and all entities receive tax distributions in a timely manner.
"As a County employee, I understand first hand the responsibility and accountability to the taxpayers of Pickaway County. I take very seriously the budget of the County and the Auditor's office. I understand it is the taxpayers that support the operation of the County and that we have an obligation to be cautious and conservative in our spending. This office has been responsible financially and accountable to the citizens of this County and I will continue to do that as your next County Auditor."