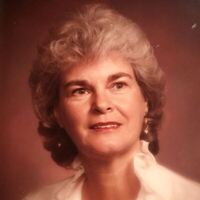 Marjorie J. Kear, 89, passed away on Sunday, December 20, 2020, at her residence.
She was born January 31, 1931 in Chillicothe, Ohio to the late Earl Jerome and Beatrice Mathes Drury. On September 13, 1952, she married Edward R. Bunstine, who preceded her in death. On September 11, 1981, she married Joseph G. Kear, who preceded her in death on December 26, 2006.
She is survived by children Nicholas (Michelle Gibson) Bunstine of Knoxville, TN; Edward (Lynn) Bunstine of Chillicothe, OH; Catherine (David) Bunstine Manning of Knoxville, TN; David (Jennifer) Bunstine of Alexandria, OH; Joseph Kear of Washougal, WA; Mallen Kear of Portland, OR; Nathan (Mary Bills) Kear of Tucson, AZ; Melinda Kear of Tucson, AZ; and Adam (Tony Nuccio) of Los Angeles, CA. She is also survived by grandchildren and great grandchildren Chase (Kelli Merritt) Bunstine; Jenna Bunstine and daughter Maggie; Abby (Ben) Bunstine Trotter and children GiGi and Briggs all of Chillicothe, OH; Meredith (Tucker Fritz) Manning and Deacon Manning of Knoxville, TN; Josie, Wyatt, and Riley Bunstine of Alexandria, OH; Morgan, Tori, and Anna Bunstine of Knoxville, TN; Jessamyn (Martin) Kear Heierling and daughter Graelyn of Woodland Hills, CA; Lea Kear of Boise, ID; and Jacob Kear of Tucson, AZ. She is also survived by in-laws Jeanne and Norman Dellner and Jan Kear.
Joan was a 1949 graduate of Chillicothe High School and an attendant on the Homecoming Court. While in high school, her outer beauty captured many eyes while her inner beauty captured many hearts; this remained the case throughout her life.
The most important things in Joan's life were her family and faith. She was a loving wife, mother, grandmother, great-grandmother and a friend to many. Joan was a life-long member of St. Peter's Catholic Church. She prayed every day of her life and was a devoted servant of Our Lord. Joan wanted everyone to be happy and exemplified love! She enjoyed being outside tending to her flowers and taking walks. She was an avid reader of books and was a great baker having been taught at an early age by her mother and Aunt Ada. She was also a competitive bridge player and loved her bridge group.
The family would especially like to thank Donna Meadows, Tricia Boring, and Debbie Bucy for their loving care and kindness as well as Dr. John Seidensticker and Adena Hospice.
A private mass and graveside service will take place on December 23, 2020. In lieu of flowers, Joan requested donations be made to The Chillicothe and Ross County Public Library, 140 S. Paint St., Chillicothe, OH 45601 or to the charity of your choice. Arrangements are under the direction of Haller Funeral Home & Crematory.