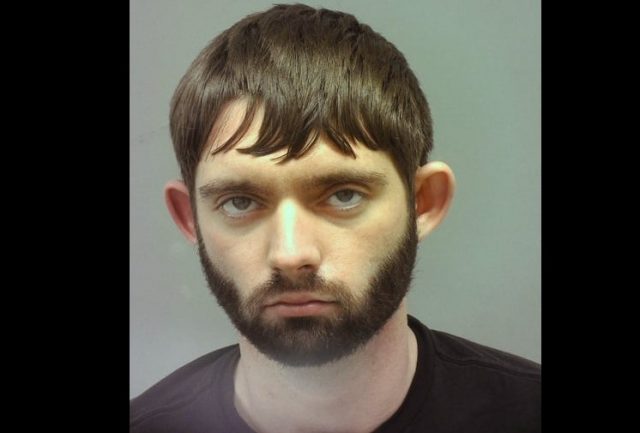 ATHENS –
ATHENS, Ohio – After rifling through and stealing hundreds of pieces of mail from mailboxes throughout Athens County, Dalton Spangler, 27, of Hockingport, will spend at least the next 11 years in prison.
Spangler appeared in Athens County Common Pleas Court Thursday in front of Judge Patrick Lang and pleaded guilty to a second-degree felony of engaging in a pattern of corrupt activity. Lang sentenced him to a minimum of eight years in prison and a maximum of 12 years on the charge. In addition, Lang sentenced Spangler on three counts of probation violation charges, ordering three years on each to run concurrent to each other and consecutive to the engaging in a pattern of corrupt activity count.
All told, Spangler will spend a minimum of 11 years in prison with a maximum sentence of 15 years. He was also ordered to pay $288 in restitution.
In August 2020, the Athens Police Department received notice of a theft from a mailbox after the resident was informed that three checks from his account were fradulently deposited. Another report was received, followed by more and more. At least 201 victims were identified during investigation of the case. A check meant to pay property taxes and made out to the Athens County Treasurer's Office, was signed by Spangler and cashed. Other personal checks were also cashed at various banking locations.
A search warrant of Spangler's residence revealed several hundred pieces of mail and packages from Athens, Athens County and surrounding counties. They contained passports, checks, credit cards and other items. More mail was discovered in a vehicle used in the thefts. The investigation uncovered that the thefts were motivated by drug addiction.
"Addiction is powerful. It can lead to tremendous harm to so many," said Athens County Prosecutor Keller Blackburn. "I encourage those who are struggling with addiction to contact our office. We have proven programs that can help those who want to see positive change." This case was extensively investigated by The Athens County Prosecutor's Office, Athens County Sheriff's Office and Athens Police Department.