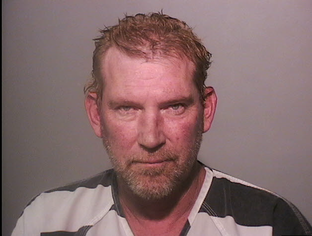 (JACKSON, Ohio)—Ohio Attorney General Mike DeWine announced today that a southern Ohio man has been sentenced to life in prison for the sexual assault and kidnapping of a severely autistic adult.
Jackson County Common Pleas Court Judge Christopher Regan today sentenced Shawn Blackburn, 52, of Oak Hill, to the maximum sentence of life in prison with the possibility of parole after 24.5 years. He was also labeled a Tier III sex offender and would be subject to registration every 90 days for the rest of his life if he were to be released from prison.
Following a jury trial last month, Blackburn was convicted on two felony counts of gross sexual imposition and one felony count each of rape, kidnapping, obstructing justice, and obstructing official business. He was also found guilty of a sexually violent predator specification.
The defendant was found guilty of sexually assaulting the victim in 2015 and 2016. He was also convicted of taking the woman, who functions below a two-year-old level and cannot speak, to Kentucky in an attempt to evade prosecution.
"The defendant preyed on this vulnerable victim because she could not resist or even object to what was happening to her," said Attorney General DeWine. "I will continue to stand up for people with disabilities and make certain that predators are held accountable."
Authorities with the Jackson County Sheriff's Office investigated the case, and prosecutors with Attorney General DeWine's Special Prosecutions Section prosecuted the defendant.
In 2015, Attorney General DeWine formed the Attorney General's Advisory Committee on Crime Victims with Disabilities to advise the Attorney General's Office on ways to assist victims of crime with special needs.