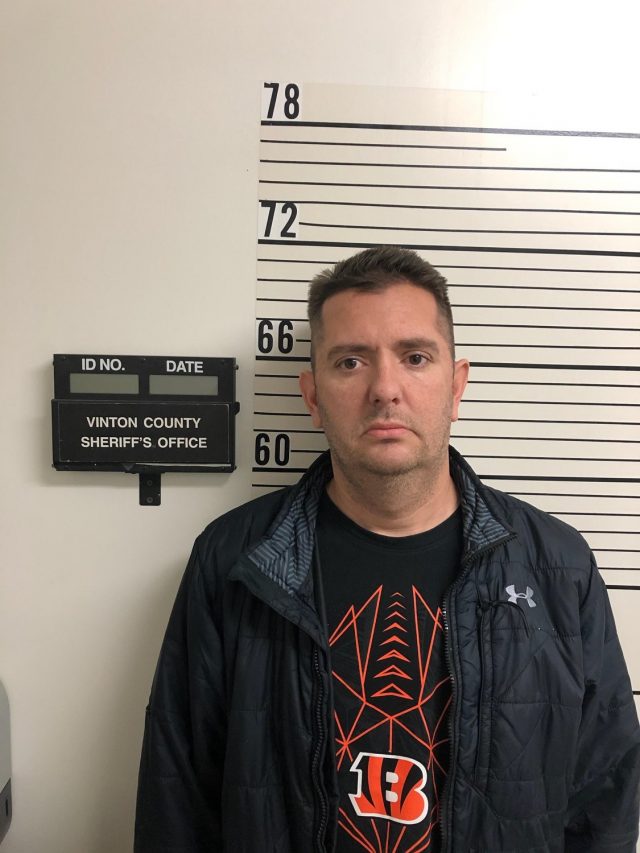 Vinton – Today, October 26, 2019, the Vinton County Sheriff's Office received a complaint from Shriver's Pharmacy on N. Market Street, McArthur, regarding a suspicious call they received. A deputy arrived and spoke with the Pharmacist who advised that a male individual called stating they were with a Doctor's Office in Amanda Ohio, and wanted to call in a prescription of Subutex, an opiate used to treat opioid addiction, for someone named Jonathon Turner. The Pharmacist stated the male caller seemed very nervous and thought it was highly unusual for a Doctor to call in that type of prescription on the weekend. A check also determined no one by that name had ever received a prescription at Shrivers and the doctor's office was not open. Deputy advised the Pharmacist to call the Sheriff's Office if anyone came in trying to get the prescription.
A short time later, a call was received that a male individual was at the Pharmacy. Deputy Nick Trainer arrived and spoke to the male, Jonathon Wesley Turner age 40 of Lancaster. Turner was detained and taken to the Sheriff's Office, where an investigation concluded that Turner was the male individual that called the Pharmacy pretending to be with the doctor's office.
Turner was placed under arrest without incident and taken to the South Ohio Eastern Regional Jail and charged with Identity Fraud and Deception to Obtain a Dangerous Drug. A bond hearing will be held Tuesday in Vinton County Court.