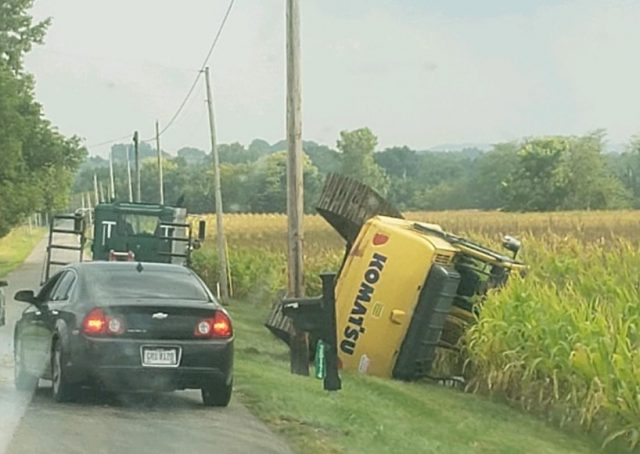 PICKAWAY – A man went for a wild ride today after avoiding what could have been a deadly wreck.
Around 5:30 pm a man attempted to load his Komatsu excavator onto the trailer at the intersection of Shoemaker and Route 56 in Saltcreek Township when a vehicle came down the road.
According to a witness the driver of the equipment had to swing his arm out of the road to make sure he didn't hit the intersecting car. When he did the trailer and equipment shifted weight causing the loader to roll on its side into a cornfield.
The driver was injured, with a possible broken leg, according to Sheriff's department. It took heavy equipment to roll the large equipment back over.