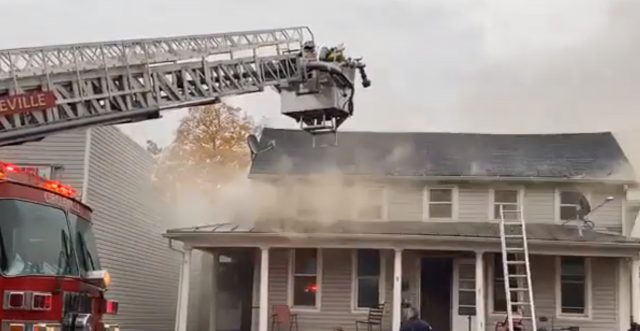 CIRCLEVILLE – A man who police have charged with arson, has now been found competent to stand trial.
A fire broke out around 4:30 pm at 412 South Pickaway Street on October 15, 2020, in Circleville. While on the scene family members of the home told Sciotopost that an estranged friend of the family was threatening the family since they moved into their new home.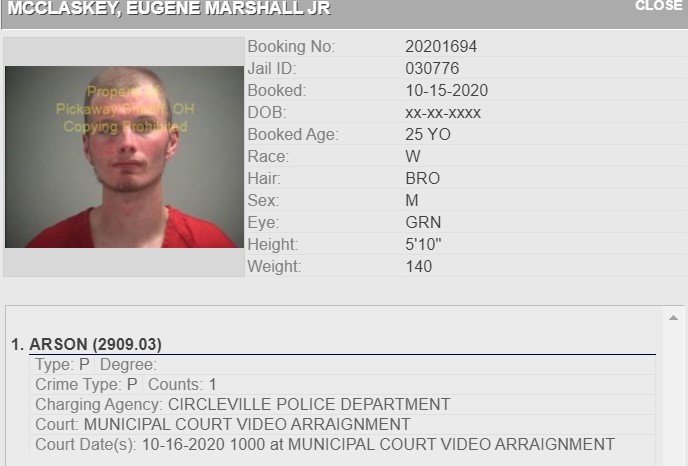 Locals reported to us that they saw Mcclaskey running from the scene and police arrested him on Mound street just blocks from the fire.

While crews were battling the fire, the Circleville Police Department developed leads into a possible suspect who started the fire. Multiple individuals from the public came forward with details surrounding events prior to and just after the fire starting. The Circleville Police Department began investigating the fire as a criminal offense.
Detectives along with the Circleville Municipal Court Probation Department located the suspect, Eugene M. McClaskey in the rear of 152 Summit Avenue took him into custody. From the time the fire had started to the time of arrest was less than one hour.
Mr. McClaskey was arrested and charged with Felony one Aggravated Arson, Felony two Aggravated Arson, Felony four Disruption of Public Service's.
Charges are still pending on McClaskey, now that he has been found competent to stand trial, he will get his day in court in Pickaway county court of common pleas soon.