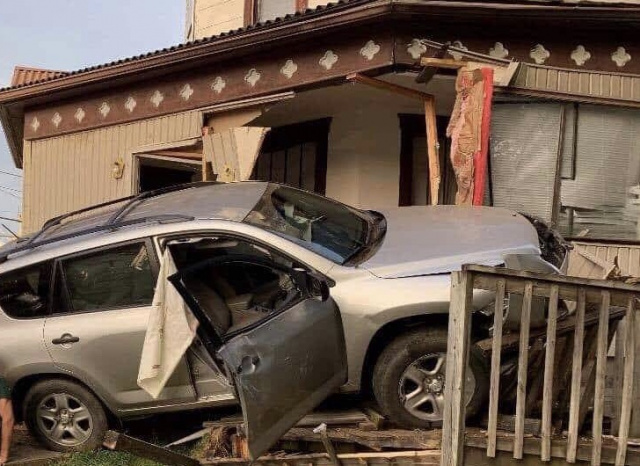 LOGAN – An accident occured this morning in a downtown area of Logan Ohio when the driver of a Silver Toyota lost control of the vehicle, crossed over Mulberry street and a alleyway and crashed into a home located at 137 South Mulberry St.
According to police the driver only sustained minor injuries in the crash, and said that they were still investigating on why the driver lost control, they said they have not rules out drugs as a factor at this time but they said he may have just fallen asleep.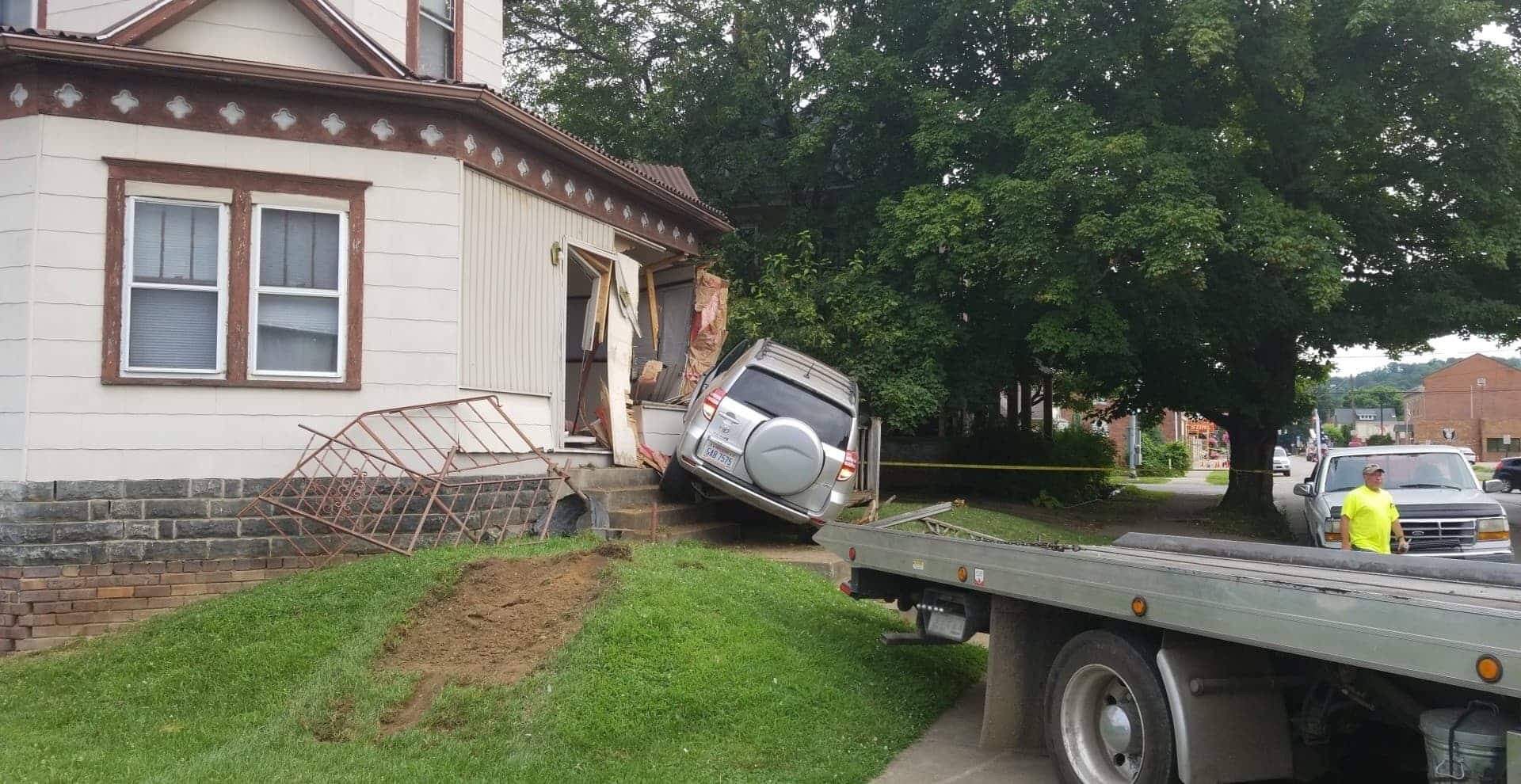 The home of 137 South Mulberry Street was damaged but no one was hurt in the incident. Traffic was diverted for a short time but no major stoppage occured
In the video posted by Policing our community you can see the car lost control and hit the building at full speed. You also see another vehicle that was barely missed by the driver.