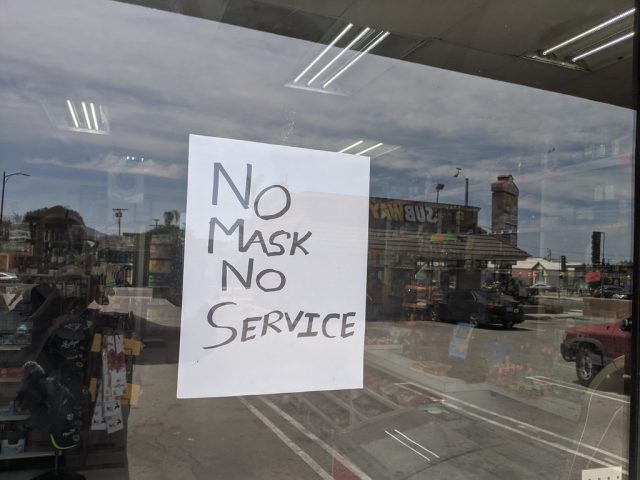 US – The retail industry is speaking out about inconsistent mandates from state leaders when it comes to COVID-19 safety, says States need to speak out more and make a more uniformed policy around it.
In a letter from retail industry leaders association that represents Walmart, Target, Walgreens and others the companies say even though they have made country wide policies state to to keep employees and customers safe but a "patchwork" of local mandates have made it "incredibly difficult to focus on implementing the right safety protocols."
To add to that statement the organization says that it is "incredibly difficult to focus on implement the right safety protocols and conflicts stemming from local law enforcement agencies applying their own interpretations of conflicting state and local mandates have forced some retailers to shift time away from store operations. "Some instances of hostility and violence to front-line employees are experiencing by a vocal majority of customers who are under the misguided impression that wearing a mask is a violation of their civil liberties," said the group.
The companies are asking for a more uniformed policy on precautions, in the letter and do not want, "store employees to be charged with the enforcement of mask mandates and retailers not be fined for a customers non-compliance. We recommend that retailers and their employees clearly communicate policy, but not confront customers."
Earlier this week Lowes stepped back enforcement of mask wearing policy saying, We will not ask our associates to put their safety at risk by confronting customers about wearing masks."
Other retailers are also changing policy due to confrontation of customers, Home Depot this week said that "It's too dangerous to forcibly or physically deny entry," and have pointed towards their policy they have on shoplifting.
Sheriff and police departments across Ohio have left mask mandates to health department enforcement rather than law enforcement.
In Ohio Governor Dewine mandated mask wearing in social situations that are not your residence where a six foot rule could not be applied. Other exceptions to the rules are
Children under 10
Those with a medical condition or a disability or those communicating with someone with a disability
Those who are actively exercising or playing sports
Those who are officiants at religious services
Those who are actively involved in public safety
Those who are actively eating or drinking
TO read the full letter click here: https://rilastagemedia.blob.core.windows.net/rila-web/rila.web/media/media/pdfs/letters%20to%20hill/2020/safety-is-essential-bd-letter-to-governors-7-6-2020.pdf