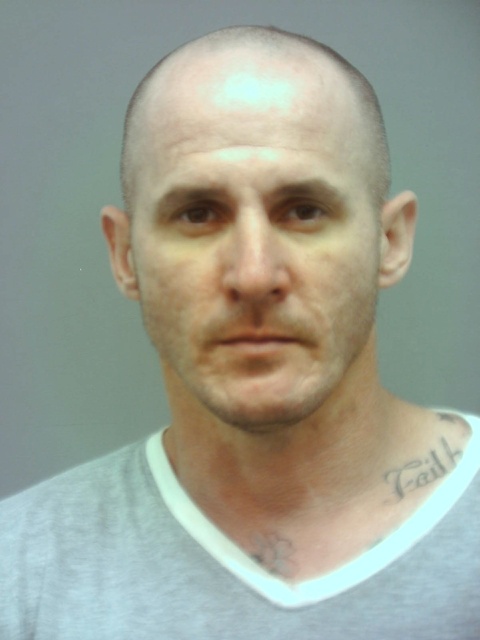 PERRY – The Perry County Sheriff's Office releases information of the sentencing of a major drug trafficker operating out of the Roseville, Ohio area.
On Monday – January 31, 2022 Scott A. Wood (36yoa) of Roseville was sentenced by Perry County Common Pleas Court Judge Tina Boyer to 50-55yrs in prison. Wood, who was indicted last July on eleven (11) felony counts, relating to the trafficking and possession of large quantities of Fentanyl, Cocaine and Methamphetamine as well as one count of money laundering, Wood was convicted after a two (2 )day trial last Tuesday (January 25, 2022) in the Perry County Common Pleas Court.
Four of the drug counts included major drug offender specifications. In addition to the prison time imposed, Judge Boyer also ordered the forfeiture of Wood's home on High Street in Roseville as well as a total of $18,778.00 in U.S. Currency.
The investigation into Wood's drug trafficking activities began in April – 2021 after information had been received that Wood was involved in multiple ounce and pound level sales of Methamphetamine and Cocaine. On May 11, 2021, with the assistance of the Muskingum County Sheriff's Office's – Special Response Team, a search warrant was executed at Wood's Roseville home. Wood had attempted to flee out the back door of the residence as SWAT members were at the front door. Wood retreated back into the home after he encountered detectives in the back yard. As a result of the search, narcotics detectives seized a total of 130.817 grams of cocaine, 7.633 grams of crack cocaine, 337.727 grams of methamphetamine, 65.683 grams of Fentanyl, 20.289 grams of black tar heroin and $3,922.00 in U.S. Currency. Wood was arrested and incarcerated at that time. Wood later was charged and posted bond on May 14, 2021 and was released from jail. Ten (10) days later, additional information was developed by the South Zanesville Police and the Central Ohio Drug Enforcement Task Force (CODE TF) that Wood was again involved in large scale drug sales.
On May 24, 2021, two (2) additional search warrants were executed. One was at Wood's girlfriend's residence at 548 Gorrell Street in Zanesville and at Wood's – High Street residence in Roseville. The Gorrell Street search warrant yielded additional amounts of methamphetamine and currency. Wood was found at his Roseville home and an additional amount of Fentanyl and other equipment used for drug sales were
1
seized. In addition, an additional $3,125.00 in U.S. Currency was seized. Wood was again arrested an incarcerated.
Through further investigation, narcotics investigators found that Wood owned a mini-storage unit in Muskingum County. While in jail, Wood enlisted the aid of his father, 59yr old Scott E. Wood, to go to the mini-storage unit and remove a large amount of currency from it. On May 26, 2021 – search warrants were executed at both the mini-storage unit and Wood's father's residence on North State Street in Crooksville. As a result, investigators located and subsequently seized an additional $11,731.00 in Currency and multiple firearms. In August of 2021 – Wood's father was charged with one (1) count of Tampering with Evidence and three (3) counts of Having Weapons Under Disability. His case is still pending in the Perry County Common Pleas Court and is presumed innocent at this time.
The Perry County Sheriff's Office would like to thank the Muskingum County Sheriff's Office, the Zanesville and South Zanesville Police Department's, the Central Ohio Drug Enforcement Task Force, the Muskingum and Perry County Prosecutor's Office's, the Central Ohio Regional Crime Lab and the Ohio Narcotics Intelligence Center for their assistance in this investigation.